Wild Blossom Traffic Signal & RRFB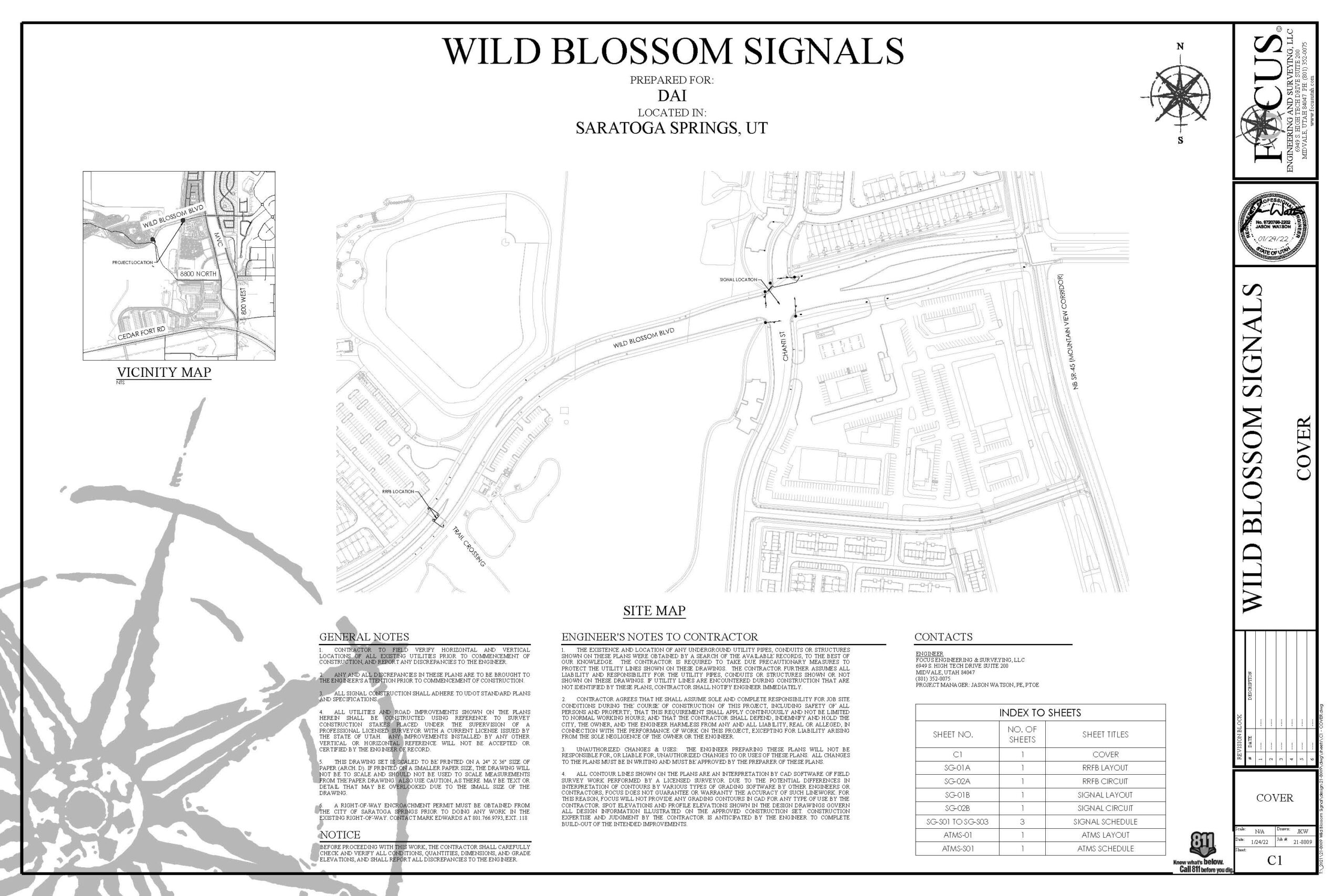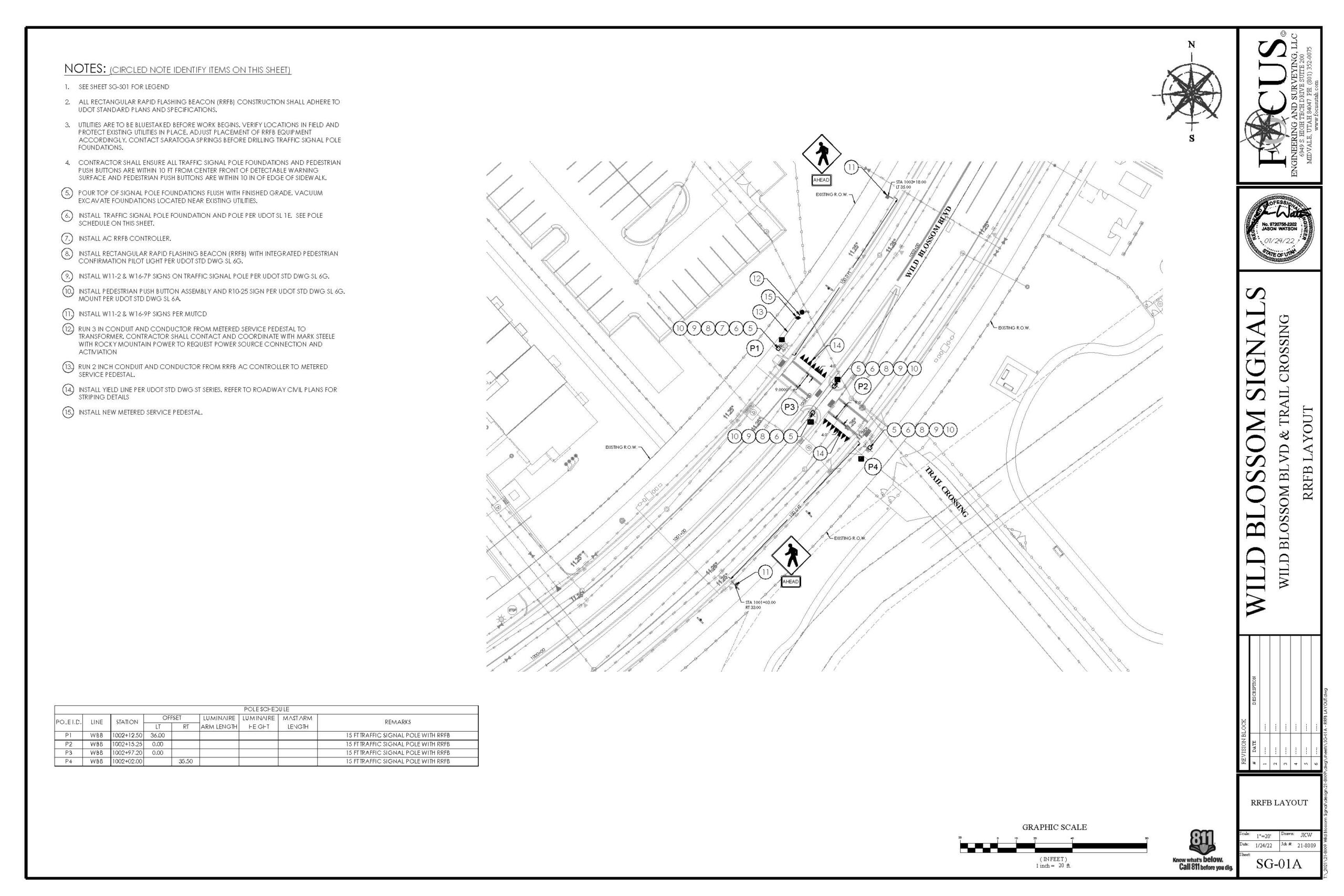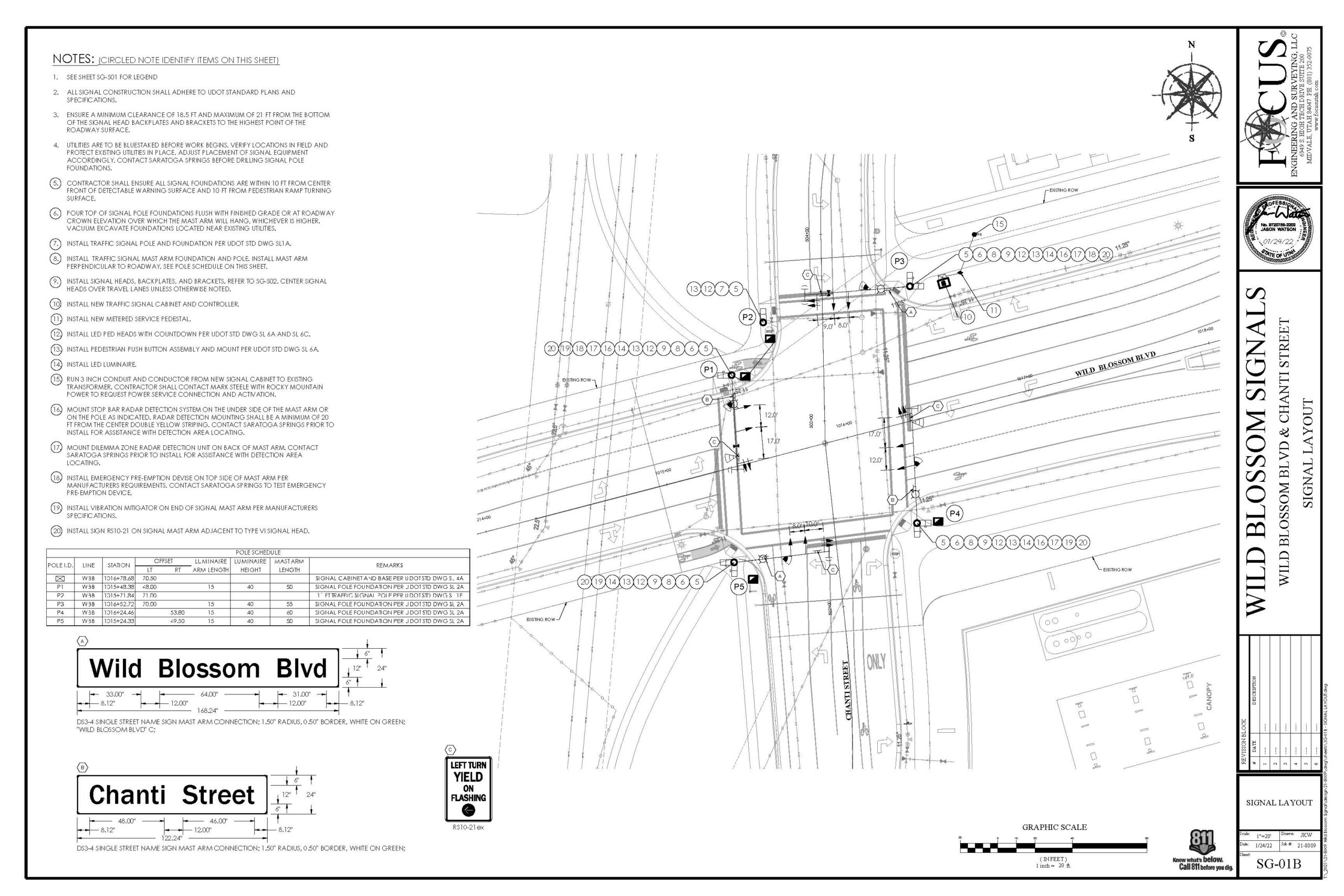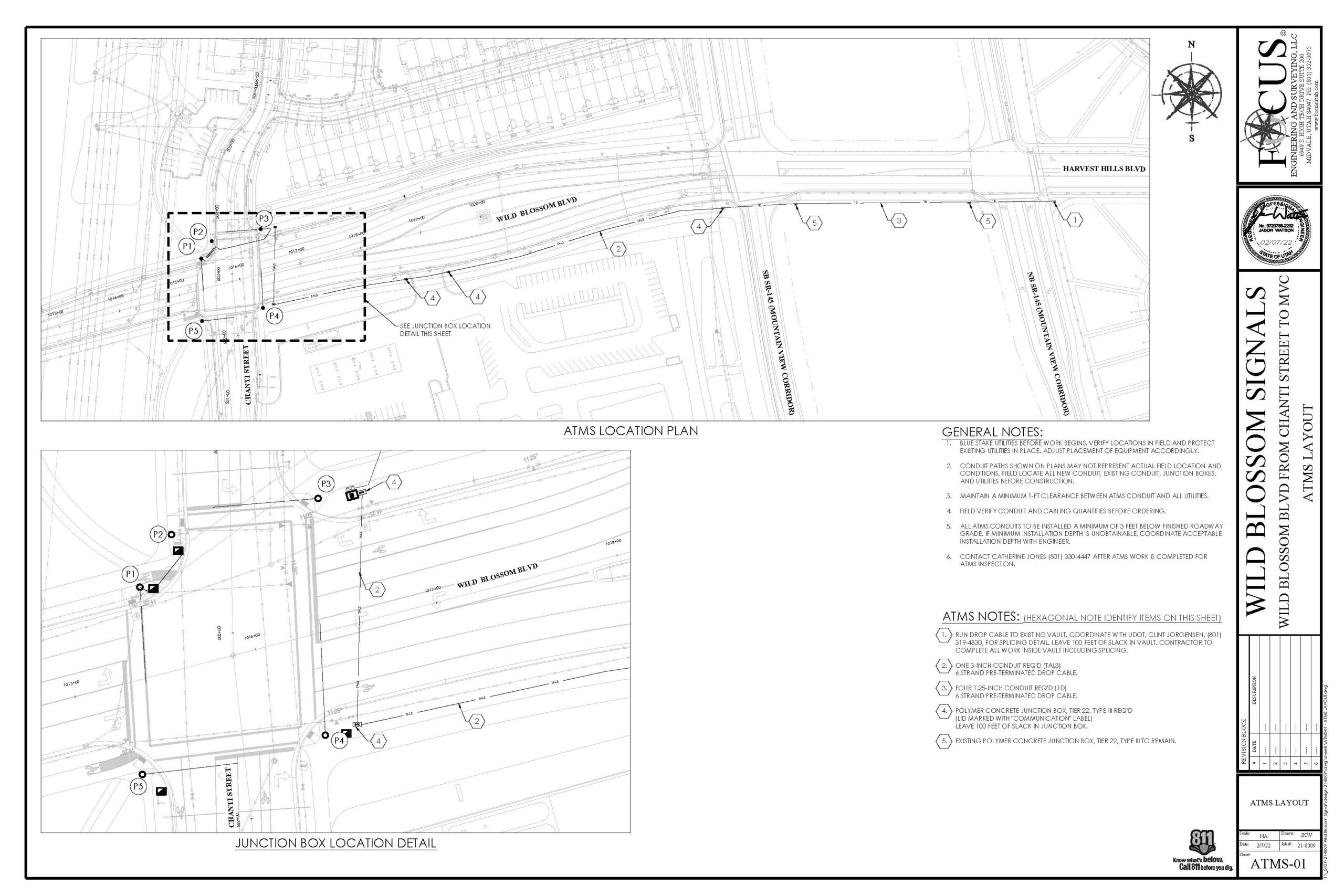 To accommodate recent growth in Saratoga Springs, FOCUS was contracted to design a traffic signal and a HAWK signal along Wild Blossom Boulevard. The intersection of Wild Blossom and Chanti Street was designed for a full traffic signal. About a half mile to the west, a HAWK signal was designed at the major trail crossing. Upon further discussions with the city engineering staff, we were able to determine that the speed limit was low enough, and the roadway lane configuration at this trail crossing was a much better fit for a RRFB (Rectangular Rapid Flashing Beacon). So after the HAWK was fully designed, we changed course and revised the plans to a RRFB design.
Both the full traffic signal at Chanti Street and the RRFB at the trail crossing were designed to meet UDOT standards with the appropriate signal heads, wiring, pole design and layout. We also worked closely with the city and UDOT to design the ATMS to connect this signal at Chanti Street with the signals along Mountain View Corridor. FOCUS designed the appropriate radar detection and advanced radar detection at this signal, along with pedestrian push buttons and pedestrian indications to all meet ADA requirements for placement. Close coordination between the city and UDOT was implemented to address both the city's and UDOT requirements.
| | |
| --- | --- |
| Client | UDOT |
| Location | Saratoga Springs, Utah |
| Project Duration | 2021 - 202 |
| Services | Transportation Engineering |