April 20, 2022
Landscape Enhancements to add Curb Appeal at your HOA Community
A beautiful, well-maintained landscape can be an important contribution to a homeowner's association (HOA) community. Landscaping not only improves curb appeal, it can also impact property values and pride of ownership.
For many of our developer clients, FOCUS landscape architects and designers work hand in hand with our civil engineering team to shape the landscape of the communities. Project Manager Bryan Wilson enjoys collaborating with these clients to design unique features for each community. Here are four tips for enhancing your HOA landscapes.
Distinctive Entry Features 
To emphasize the main points of entry to a community, use plants that pop. "A plant palette that is rich in color and texture is enticing and presents a wow factor," says Bryan. Focal points such as monument signs also contribute to a well-maintained community and help with wayfinding and traffic control. 
Water-wise and Attractive Outdoor Spaces
Striking a balance between beautiful landscaping and water management is important to Bryan. "Planning sustainable, water-wise landscapes with drip and point source irrigation can provide an appealing look without compromising water resources," he shares. "Using a selection of decorative river cobble in plant beds can really enhance a project site while helping retain moisture in the soil."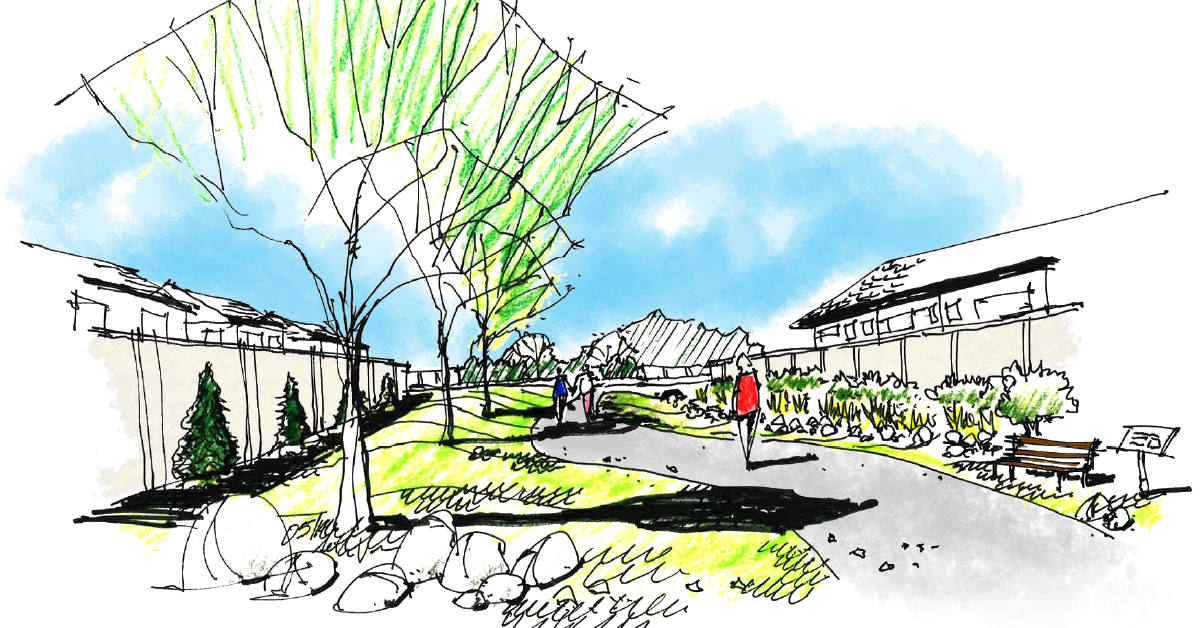 Safe and Comfortable Common Areas
Open space amenities like parks, playgrounds, and meaningful gathering spaces help to create a sense of community. Shade elements such as large canopy and flowering ornamental trees create an inviting atmosphere as well as safe, comfortable outdoor spaces for homeowners and their guests to use during the hot summer months. Planning and designing unique pathways for pedestrian circulation and connectivity internally and externally from the community are key, as well as lighting solutions that enhance visibility and safety. 
Budget-conscious Design
While clients seek to provide all the amenities and site enhancements a homeowner would desire, project budgets are also an important factor in FOCUS landscape planning. Our team works tirelessly to reconcile the client's budget against their wish list. "We endeavor to value engineer or find substitutions in materials that are similar but a lesser cost to attain a comparable level of aesthetics without compromising a client's budget," explains Bryan. 
An aspiring team within FOCUS, our landscape architects and designers have a great breadth of combined experience to enhance residential projects. Because clients engage multiple FOCUS departments to create a project team to complete work for single and multi-family housing projects, we've seen a more efficient and much smoother process to reach the final design that will improve value and promote aesthetic excellence throughout the community.