March 16, 2022
Project Spotlight: Overland
Destined to be one of Ivory Homes' largest master-planned communities, Overland is located west of Utah Lake on the western side of the Lake Mountains. The 1,200 acres of property is owned by Utah School and Institutional Trust Lands Administration (SITLA). 
In 2010, FOCUS began working with SITLA on a sewer master plan to develop a sewer backbone infrastructure as well as roadway design for Mid Valley Road. Ivory Homes completed a purchase agreement with SITLA to purchase portions of the property and began entitlement/development. FOCUS completed an ALTA survey of the entire 1,200 acres and began working with Ivory and their land planning consultant to determine the best approach to developing the site into eight villages with over 3,000 single-family homes.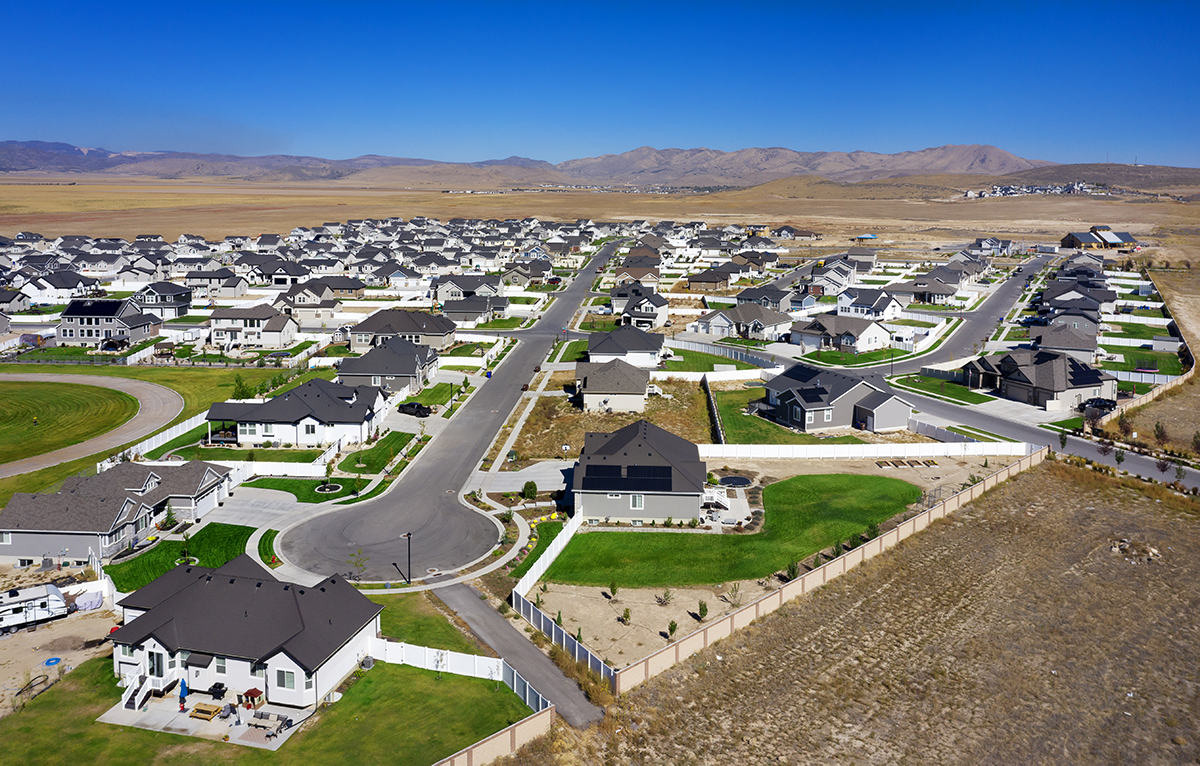 Master planning required a lot of design to verify utilities would work for the large site. FOCUS civil engineers struck a balance between having multiple retention ponds without making the underground pipes that connect storm drains to the ponds too large. By estimating the cost of pipe sizing and lengths with the size of the ponds, the storm drain layout is cost effective and fits the required storage volume. In addition, the design of the ponds is visually appealing and ties in with village open spaces and lot layouts. 
The proper management of the large amount of earthwork on the site sparked discussions with Ivory about FOCUS home construction grading and development grading plan services. Through our conversations, the team developed a thoughtful plan for moving and placing large portions of dirt for future phases once, rather than multiple times. As a result, Ivory saw a decrease in the earthwork cost per lot. Careful attention was also paid to site grading to provide usable and livable lots for future homeowners.
Neighborhood design and landscaping is key for creating a sense of place. Overland residents can easily access open spaces, Club Ivory, the historic Pony Express Trail, and Corey Wride Memorial Park via a trail system planned and designed by FOCUS.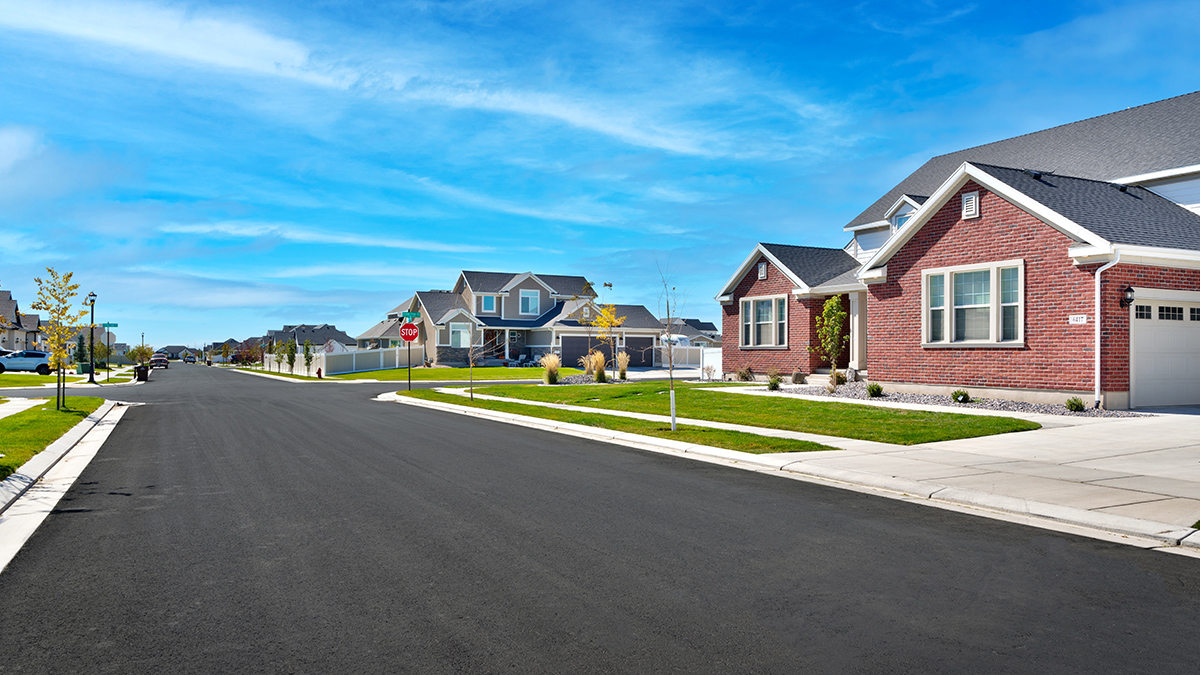 With the final village slated to start in 2040. Overland also includes space for future schools, churches, parks, and commercial structures. Working with a client who looks to create a place where there is room to grow and enjoy every stage of life is an exciting prospect for FOCUS civil engineers, land planners, surveyors, landscape architects, and transportation engineers!