September 14, 2022
Project Spotlight: Rosecrest East
Set in the rolling foothills of Herriman, the Rosecrest master community is made up of neighborhoods with access to open areas, trail systems, retail and office spaces, schools, churches, and commercial areas. Since 1999 over 2,500 acres have been developed for residences ranging from townhome neighborhoods to multi-million-dollar single-family homes. 
FOCUS land planners, engineers, and surveyors have worked with DAI, one of Utah's foremost developers of master-planned communities, on a new Rosecrest neighborhood called Rosecrest East. Set on the hillside, Rosecrest East offers beautiful views of the Salt Lake Valley. 
Land Planner Chad Garner explains the 280-acre project is intended to join the Rosecrest Master Plan, a plan that involved years of planning, design, engineering, and construction to ensure every aspect of the master planned community fits Herriman City's vision and goals as well as meets market needs. "The neighborhood will feature just over 1000 units and a variety of housing types using different home builders to cater to a wide variety of home buyers," explains Chad. Rosecrest East will also include a new elementary school, trail system, community parks (including a 17-acre an off-leash dog park), over 50 acres of open space, and 20+ acres dedicated to commercial uses.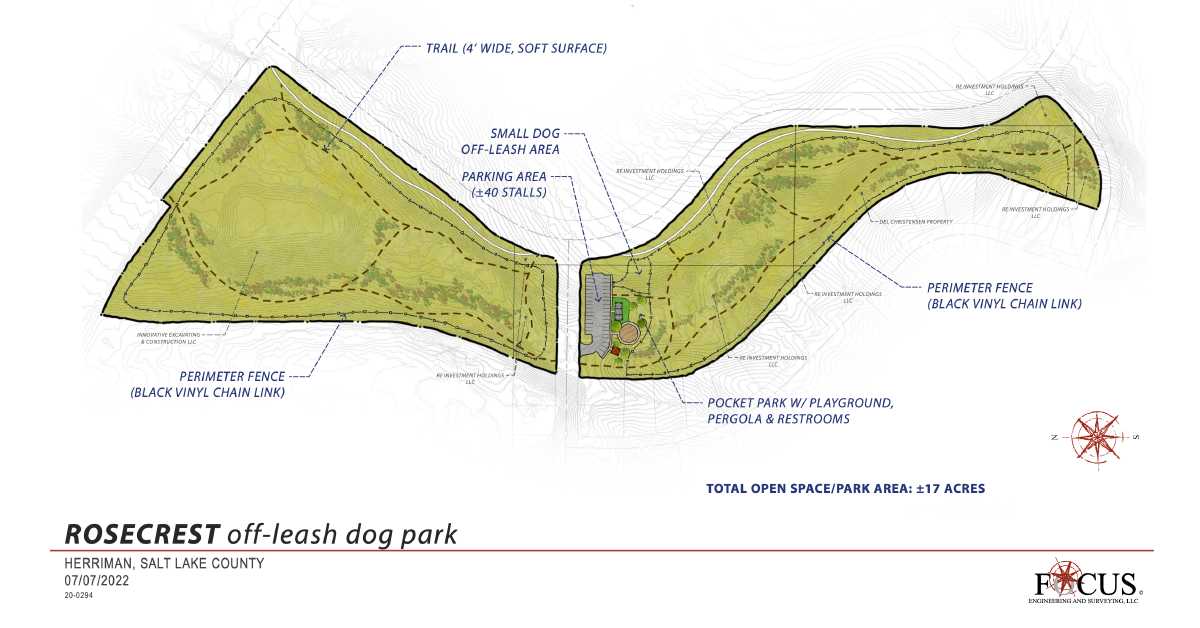 Chad shares that the project has been in the works for several years. FOCUS partnered with DAI to create a vision for property owners and Herriman City staff to support. The team helped to create several iterations of master plans and exhibits and participated in many meetings to address logistical questions such as the layout of master-planned roads and residential roads, grading of slopes, and coordination of utilities.  
Engineers have designed solutions for the neighborhood's steep slopes to mitigate the impacts of excessive cuts and fills, unattractive slope scars, and potential erosion and drainage problems while enabling prospective homeowners some use of their land. Because the original project area expanded and several new parcels were absorbed, FOCUS has aided in determining land swaps with various property owners within the project boundaries. "In the time FOCUS has worked on this project, it has completely transformed in scope and in geographical area," Chad reflects. 
From land planning and surveying to transportation and civil engineering, FOCUS has enjoyed mitigating the challenges associated with creating a community that is more than just a place to live. DAI has relied on our expertise to plan a meaningful community that maximizes density and the variety of home products. In addition, this collaboration has helped to reduce grading costs by carefully planning and working around the existing slope. It's that kind of teamwork that helps build lasting client relationships and project success.