November 17, 2022
Project Spotlight: The Iris Apartments
The Iris Apartments is a seven-story, podium style apartment building located in the heart of Salt Lake City at 440 West and 400 North. It features five stories of wood-framed apartment units built on a three-level concrete parking structure, with one level of parking below ground.
One of the biggest design challenges encountered by FOCUS structural engineers was the two above-ground parking levels that were added to the plans after the structural design had begun. These parking levels, which feature internal ramps that weave throughout the building, required a creative approach to the structural analysis. Because the amount of concrete required for the parking structure created very large loads on the footings, FOCUS designed a Geopier system so the soil could bear the weight of such a large building. The site's high water table required additional structural detailing and coordination to ensure lower-level parking floors would not flood.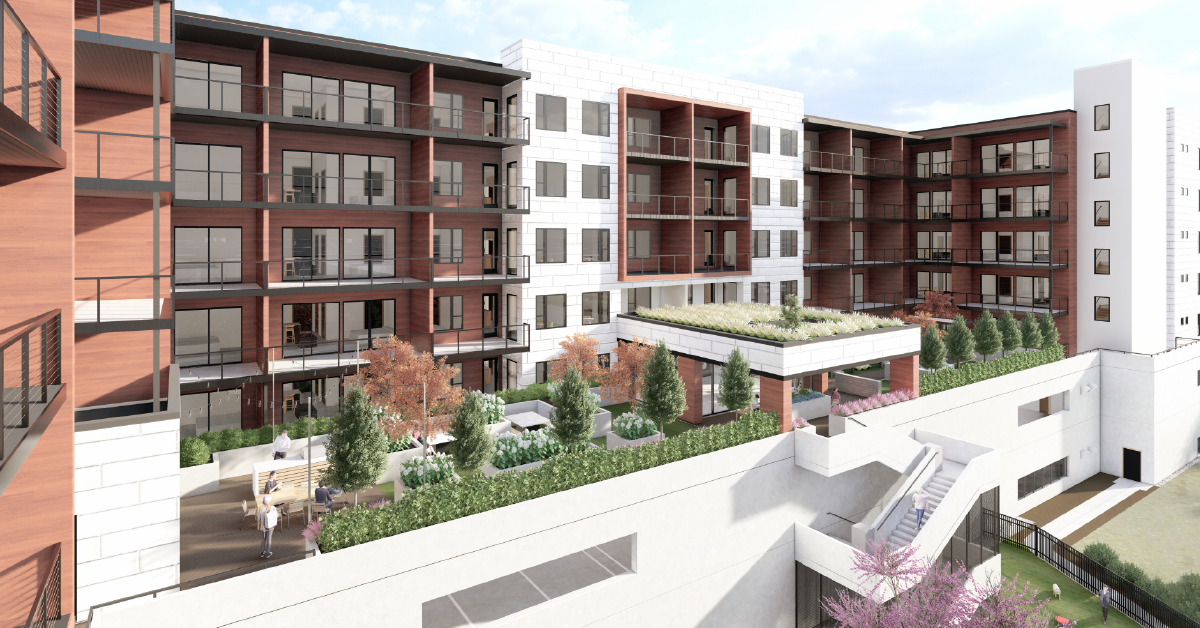 The structural design scope included a floating concrete staircase at the building entrance. The staircase incorporated many concrete cantilevered beams and suspended slabs in order to hide the columns that support the stairs. The detailing had to be accurate and easy to understand so it could be constructed according to our specifications. The design also called for balconies envisioned to be built with minimal columns. The concrete slab on metal desk system demanded very precise coordination with the architectural team to not only make the balconies functional, but also to deliver the aesthetic appeal they were hoping to achieve.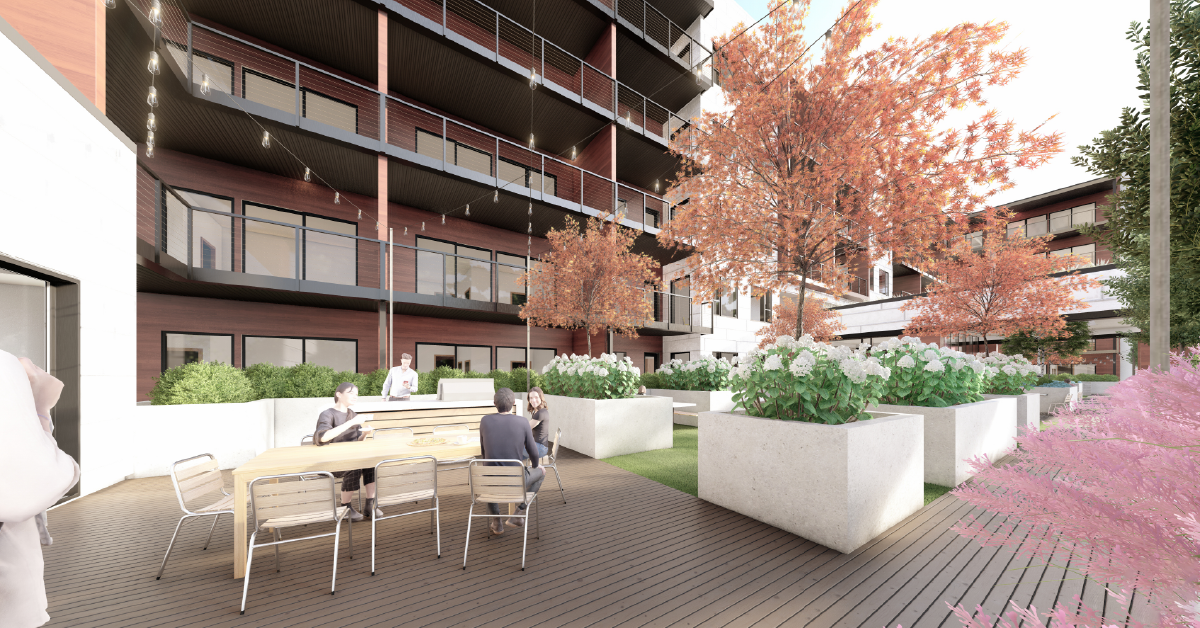 To meet Salt Lake City's design standards, a large percentage of the building exterior along the street-facing side had to be glass. While this requirement can pose challenges to a building's lateral integrity, FOCUS engineers coordinated flawlessly with the entire design team so the system would be implemented properly and not interfere with other building systems.
Our design was modeled in Revit, a 3-D drawing software that helped FOCUS verify and avoid many issues that would have been difficult to see in a 2-D drawing. The coordinated model also contributed to greater building quality. While the work was extremely challenging, it was very rewarding because our team of four structural engineers capably incorporated all the design elements requested by the architects and owners while finalizing our design according to their desired timeline.
Images provided by CW Urban