Ambulatory Surgical Center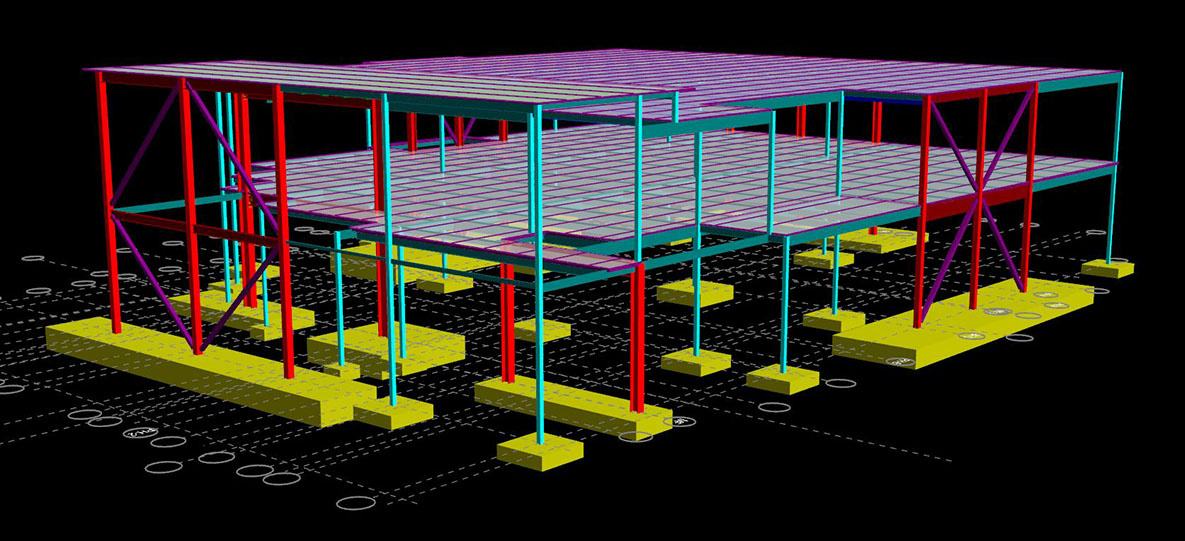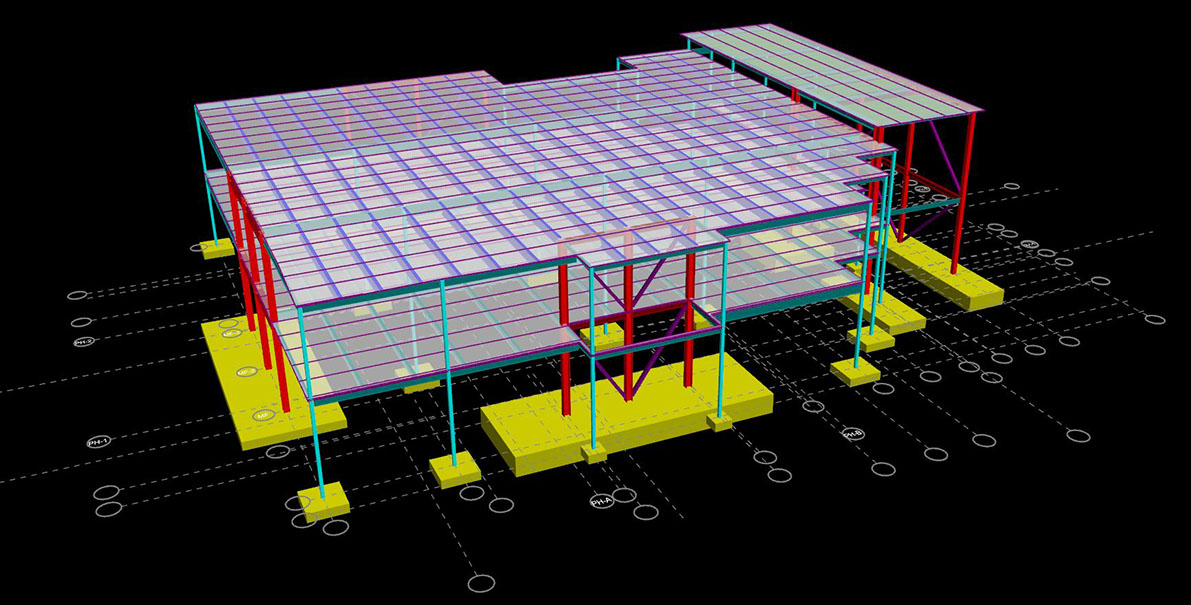 Located in the Pleasant Valley Medical Plaza, this two-story 10,943 SF building will house a medical clinic and ambulatory surgical center. When constructed, the exterior elevations will include a mix of materials including glass, metal panels, masonry cladding and brick veneer.
FOCUS structural engineers used a combination of braced and moment frames as a lateral load-resisting system. In some locations the frames are incorporated into the architecture. A canopy at the building entrance features cantilevered beams and moment connections to achieve the aesthetic look desired by the architect.
Utilizing RAM structural software, FOCUS designed the building using the 3D modeling structural program to analyze building systems to balance lateral load resistance requirements and frame member sizes. FOCUS coordinated with the architect to ensure the frame members were consistent with the design solution and worked structurally a well. A different structural modeling system called Risa was used to design and detail the canopy. The penthouse was designed using a roof strap system to transfer loads through the mechanical slab with weldable reinforcement onto the steel joists below.
The biggest challenge for the FOCUS site civil design team was a constant flow of changes from the owner and architect. Consistent, thorough communication and working closely with all stakeholders were key to overcoming this challenge and delivering a successful project for our clients.
| | |
| --- | --- |
| Client | Curtis Miner Architecture |
| Location | Washington Terrace, UT |
| Project Duration | January - March 2021 |
| Services | Structural Engineering, Site Civil Design, 3D Drafting |