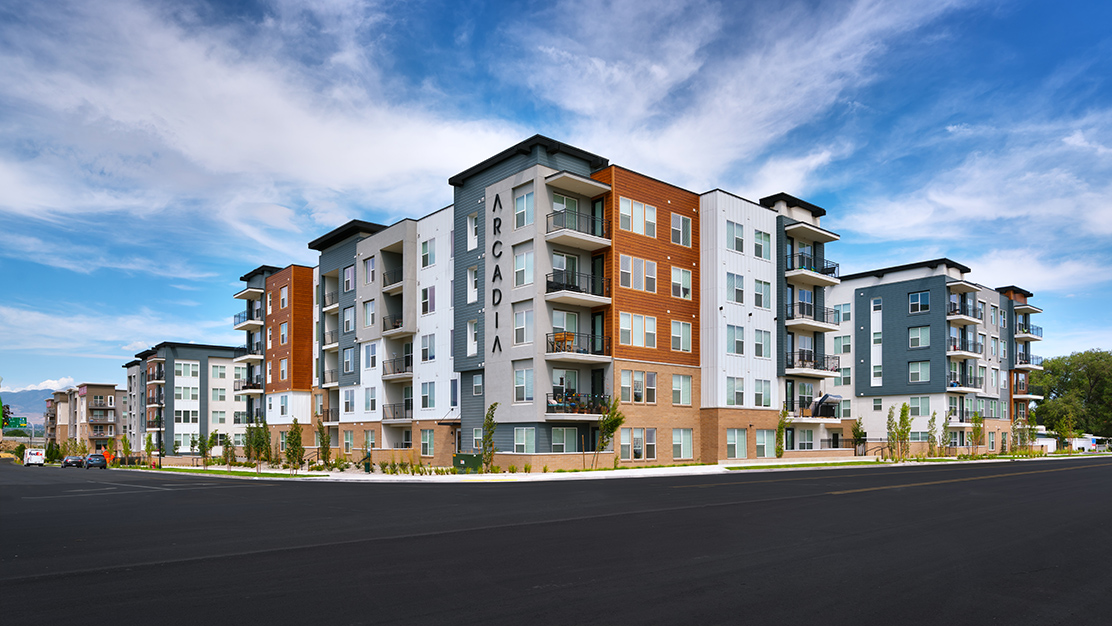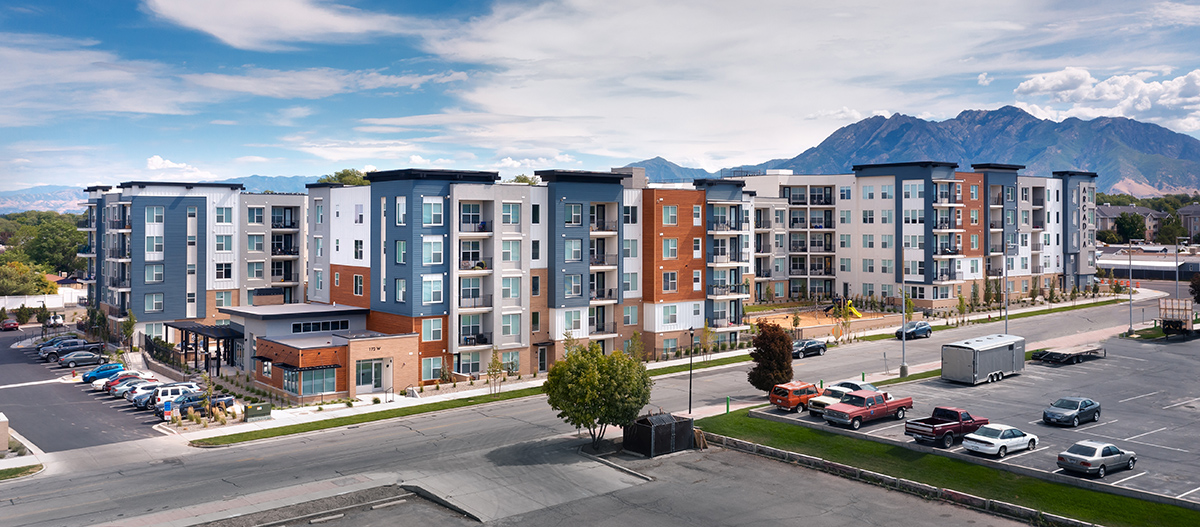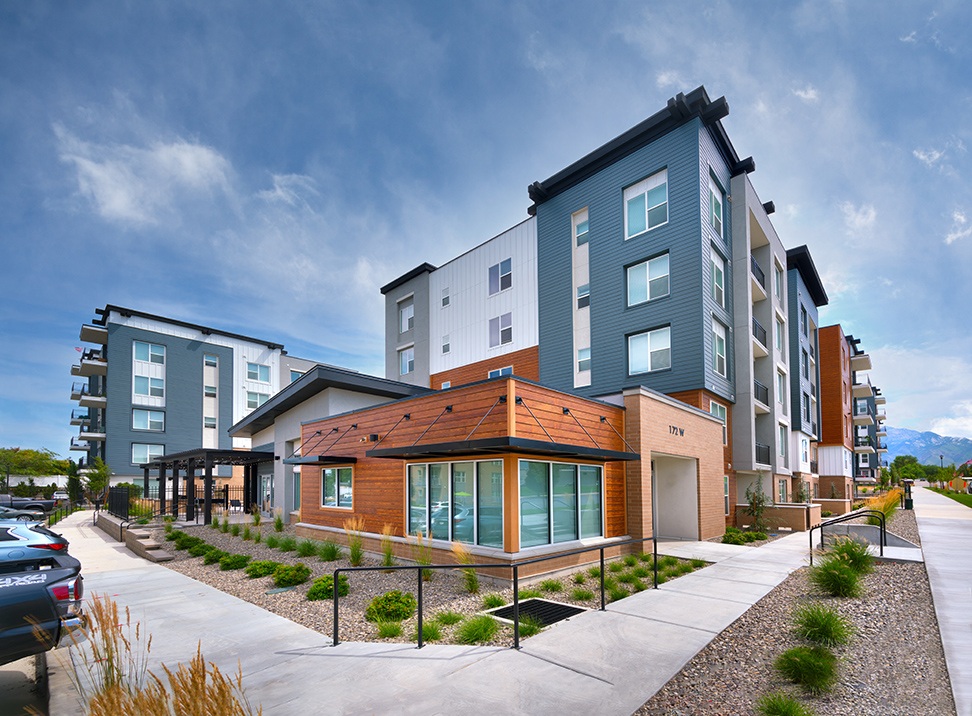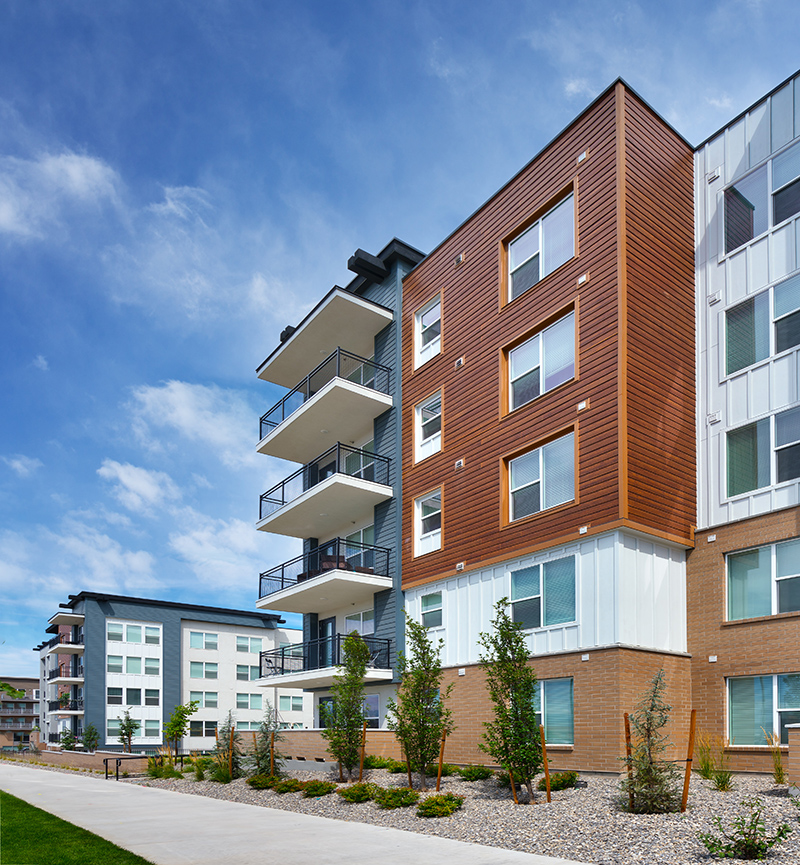 Located just north of the I-15 9000 South exit, Arcadia Apartments offers easy access to the interstate, shops and restaurants. The developer, Wasatch Residential Group, used a loan originated by the Utah Housing Coalition to fund the construction.
The affordable housing community features two, five-story apartment buildings with modern one-, two-, and three-bedroom floor plans. The buildings are wrapped around a seven-story parking structure. Amenities include a community courtyard, picnic area, fitness center, and swimming pool.
With a project site that sloped approximately 25 feet from east to west, FOCUS worked collaboratively with the architect to step the large building footprints down the slope. The finish floor elevation of the west building is set a little below grade on the east site, putting the building several feet above grade on the west side. For the east structure, FOCUS designed the building with an entire floor stepping from east to west, so the west end is a full story below the east end of the building. The innovative design approach met the demands of unique site conditions.
| | |
| --- | --- |
| Client | BSB Design |
| Location | Sandy, Utah |
| Project Duration | January 2018 - May 2020 |
| Services | Civil Engineering, Boundary-Topography Survey, Construction Staking |