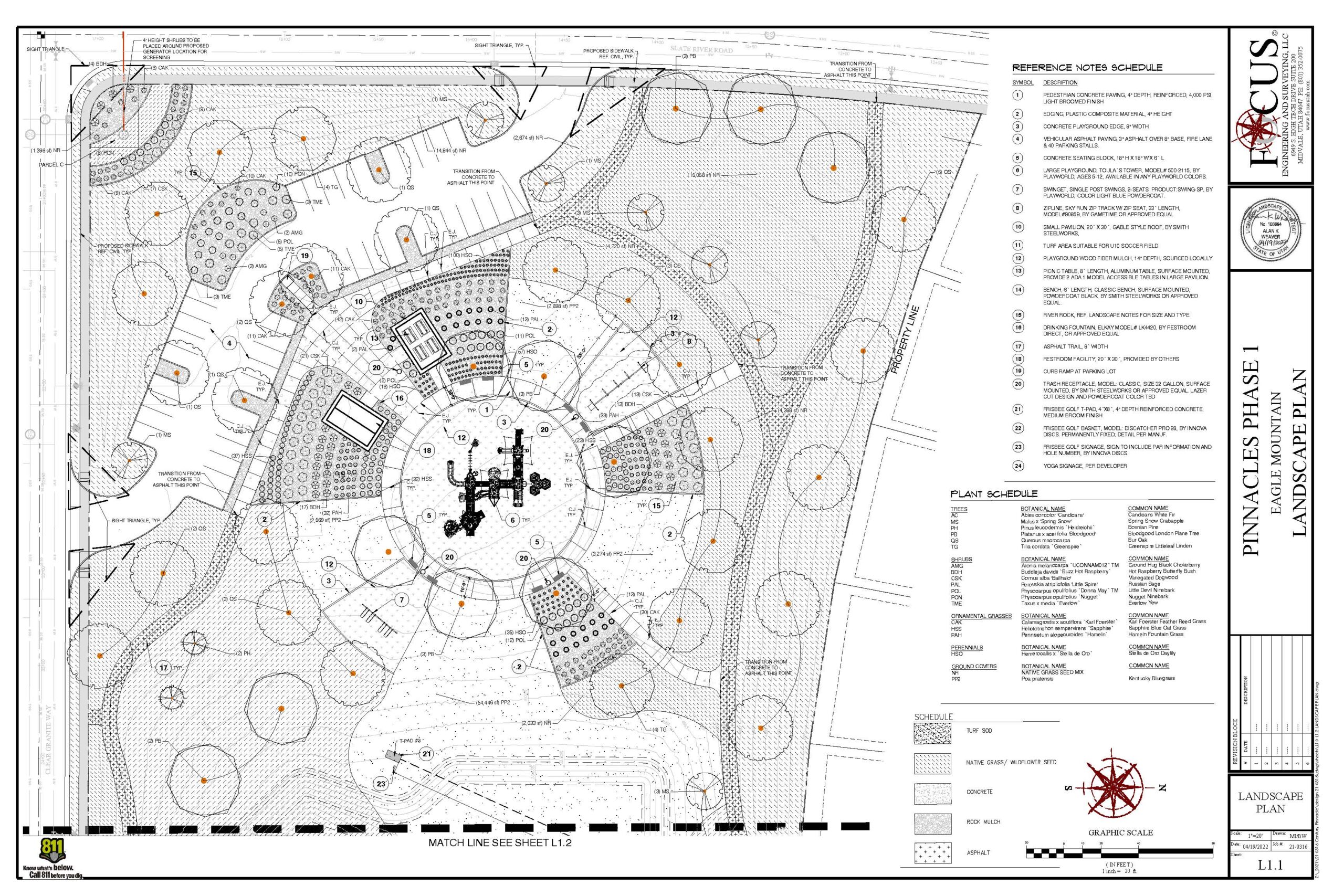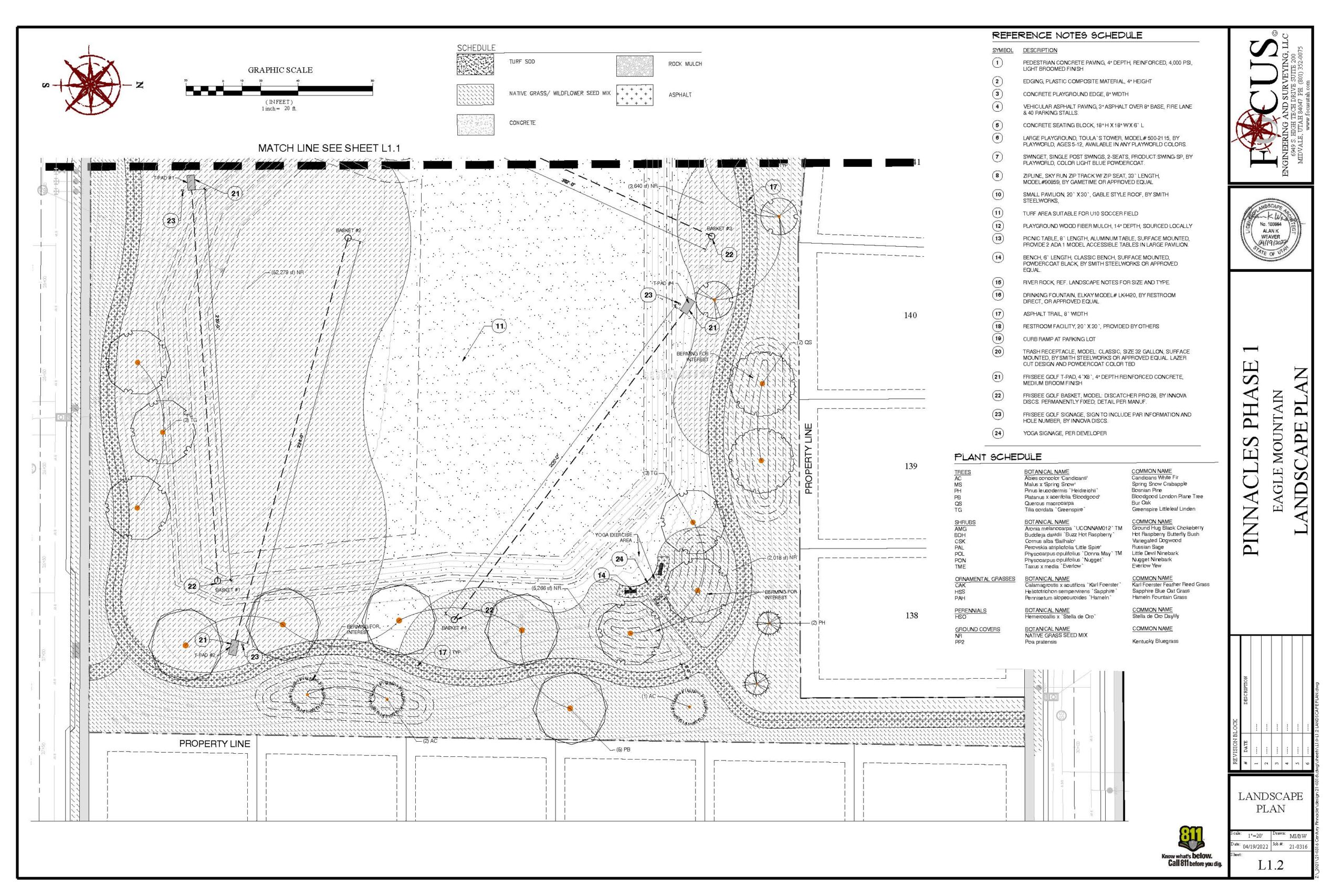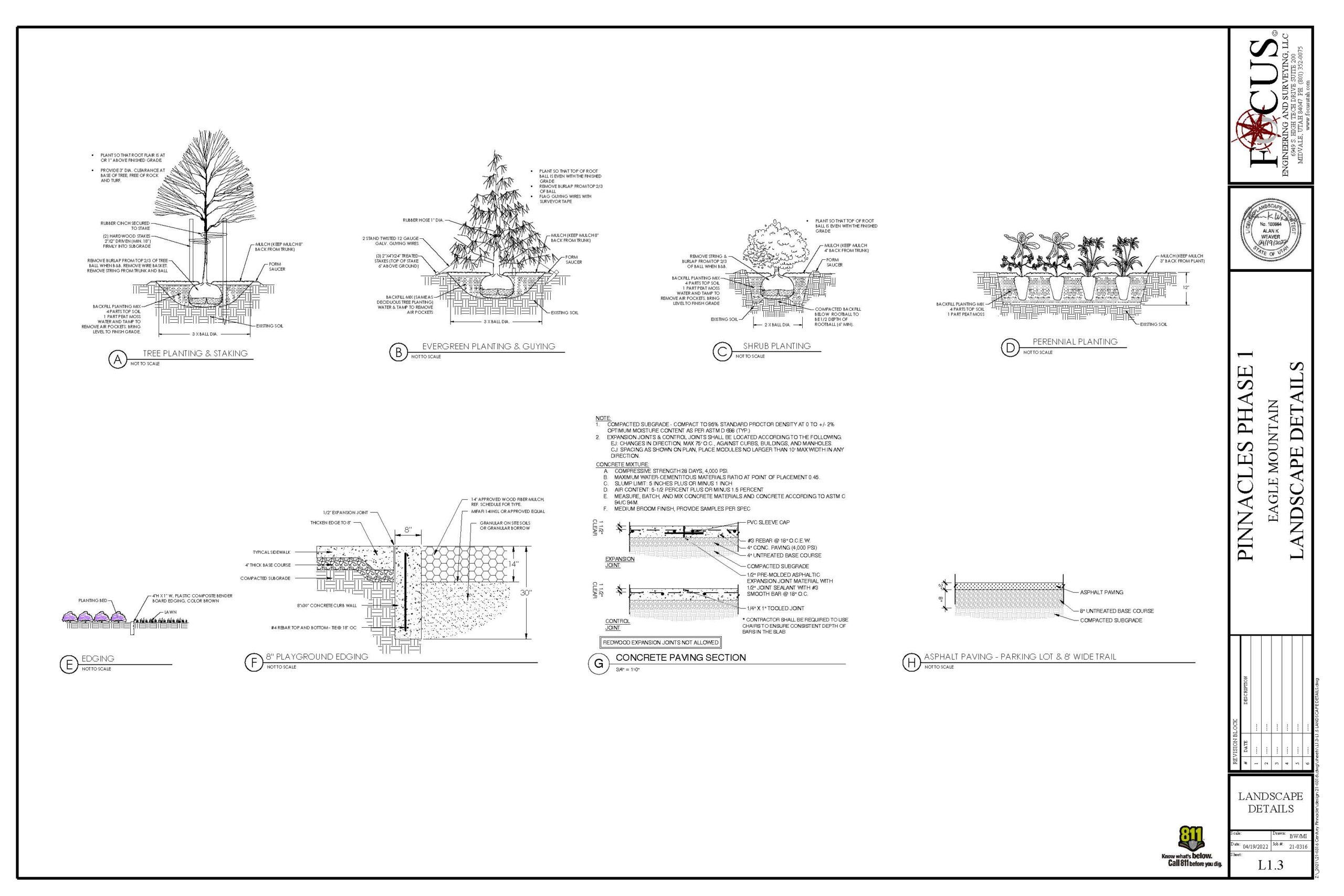 Century Pinnacles Park is a six-acre, public open space designed in conjunction with the Century Pinnacles subdivision in Eagle Mountain.
The park boasts a core area of play elements and site furnishings organized in a compelling radial design. There are four secondary elements surrounding a large focal playground structure, including a pavilion, restroom, swingset, and zipline. Each element is intentionally placed in a way that compliments the radial pattern. These secondary elements are bordered by turf sod and formal shrub beds to create rhythm in the design and visual interest.
As with many creative works, the initial park design was developed through a collaborative process using pens and trace paper and refinded over several months into the the final park design we have today. One challenge of this project was implementing the stormwater management system in a way that would be both functional and attractive. FOCUS also designed a comprehensive irrigation plan for the park.
| | |
| --- | --- |
| Client | Century Communities |
| Location | Eagle Mountain, Utah |
| Project Duration | 2021 - 2022 |
| Services | Survey, Civil Engineering, Landscaping Architecture |