Diamond Peak Townhomes - Nampa, ID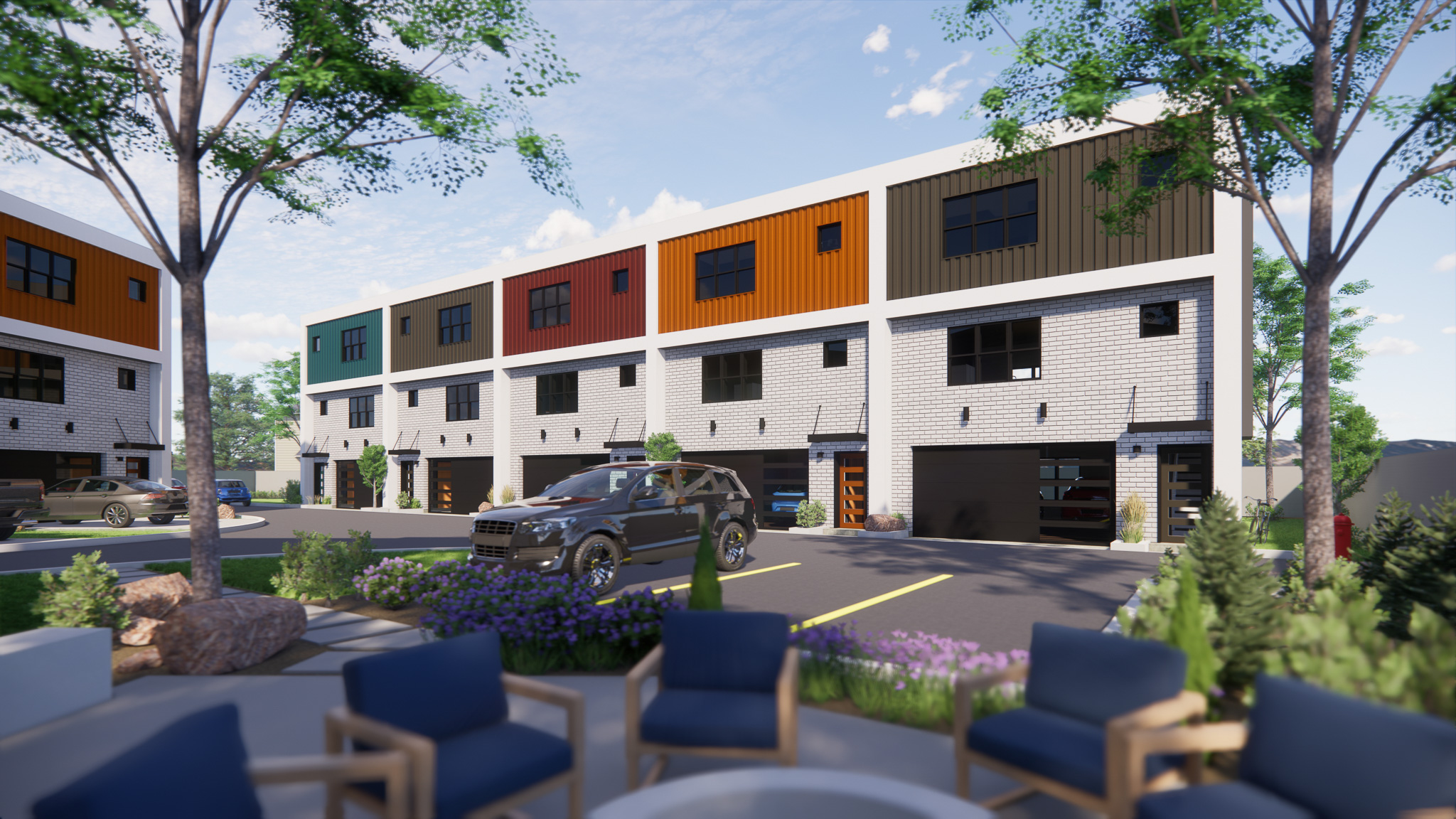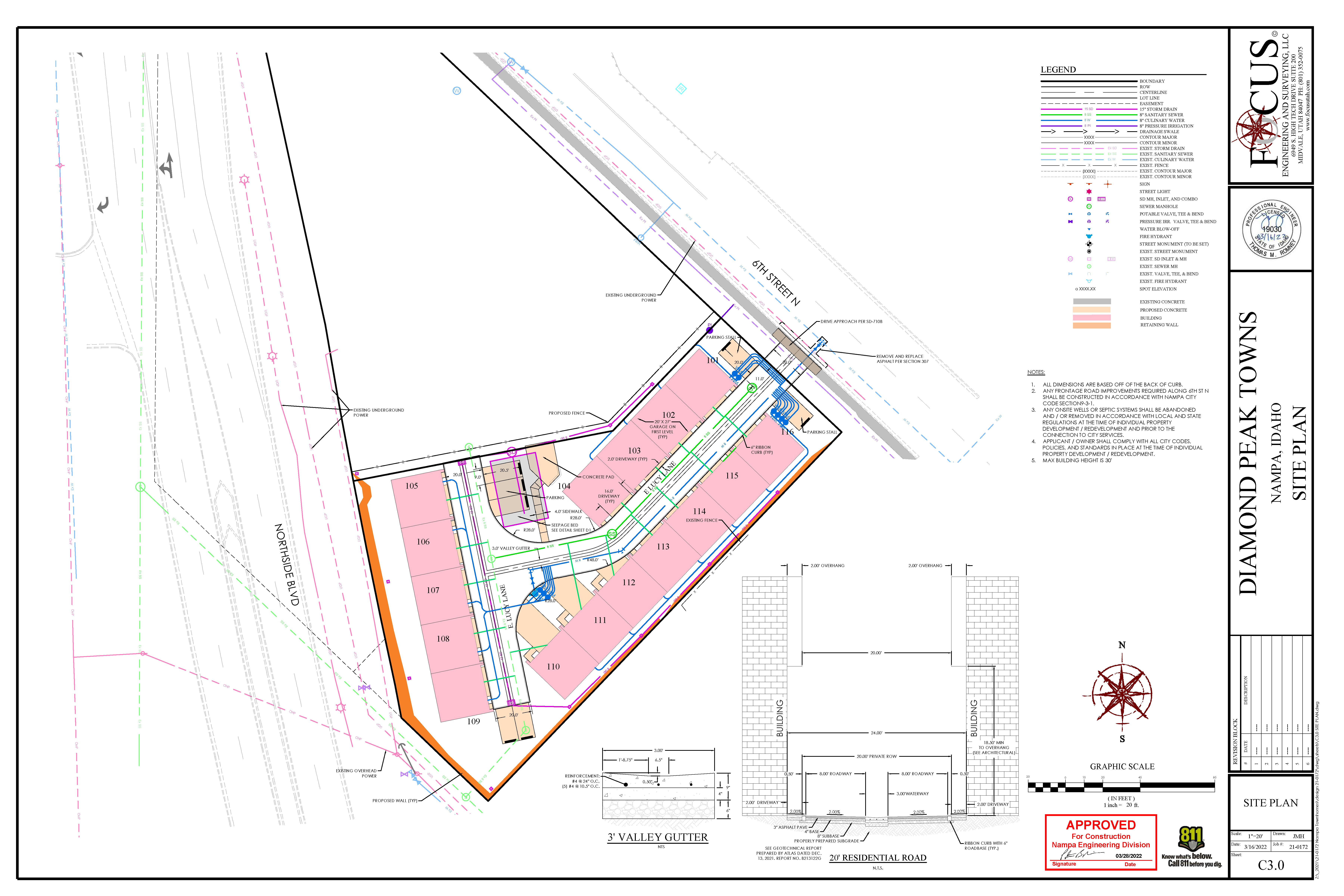 The Diamond Peak townhomes, located in Nampa, Idaho, form a vibrant community that stands out with its exceptional design and modern twist. Consisting of 16 3-story units, the townhomes offer a distinctive living experience.  Each townhome covers an impressive 2,165 square feet.
The Diamond Peak townhomes site's dimensions and location required multiple retaining walls and made the design of the sewer system challenging. Retaining walls had to be designed to be effective yet narrow enough to allow sufficient distance between the walls and the buildings for adequate yard space. FOCUS Engineers designed the sewer system that will be built as part of the neighboring site due to the system's location. This required coordination between FOCUS, Diamond Peak, and the neighboring site to ensure the system was designed and built properly to meet all parties' requirements.
| | |
| --- | --- |
| Client | Jake Woodward |
| Location | Nampa, Idaho |
| Project Duration | March 2021 - March 2022 |
| Services | Civil Engineering |