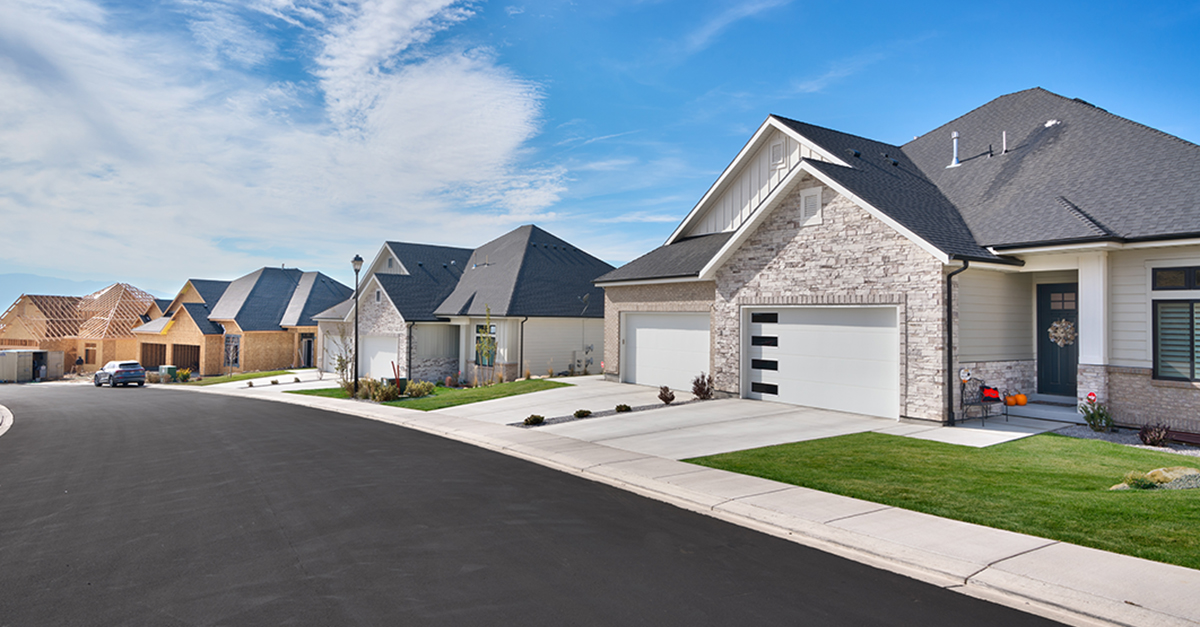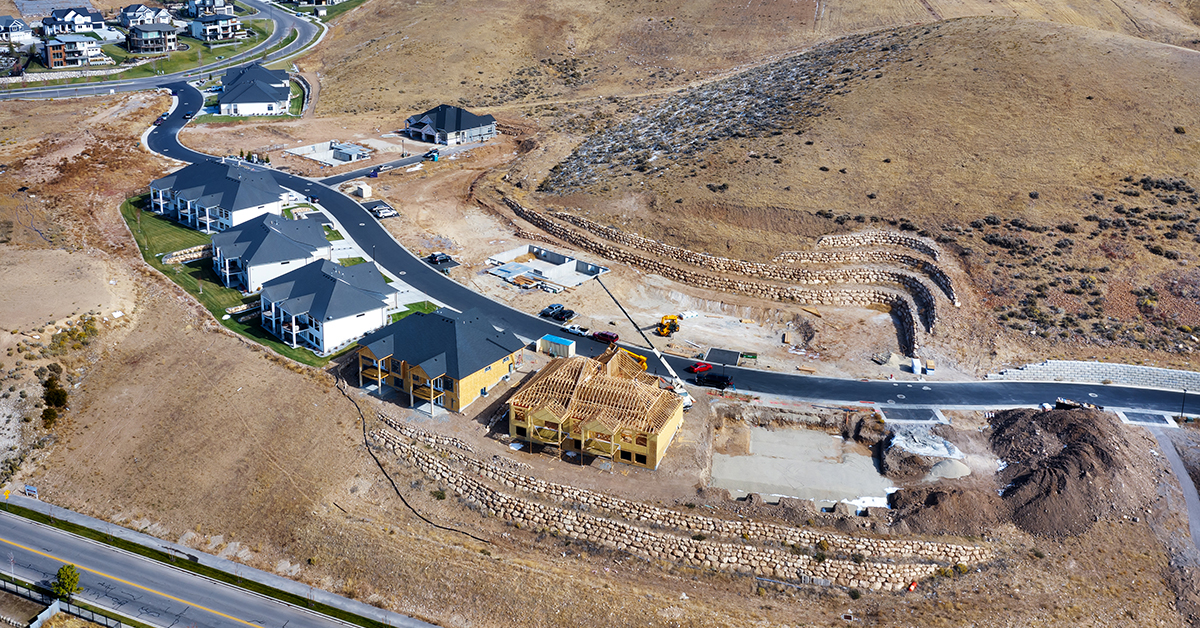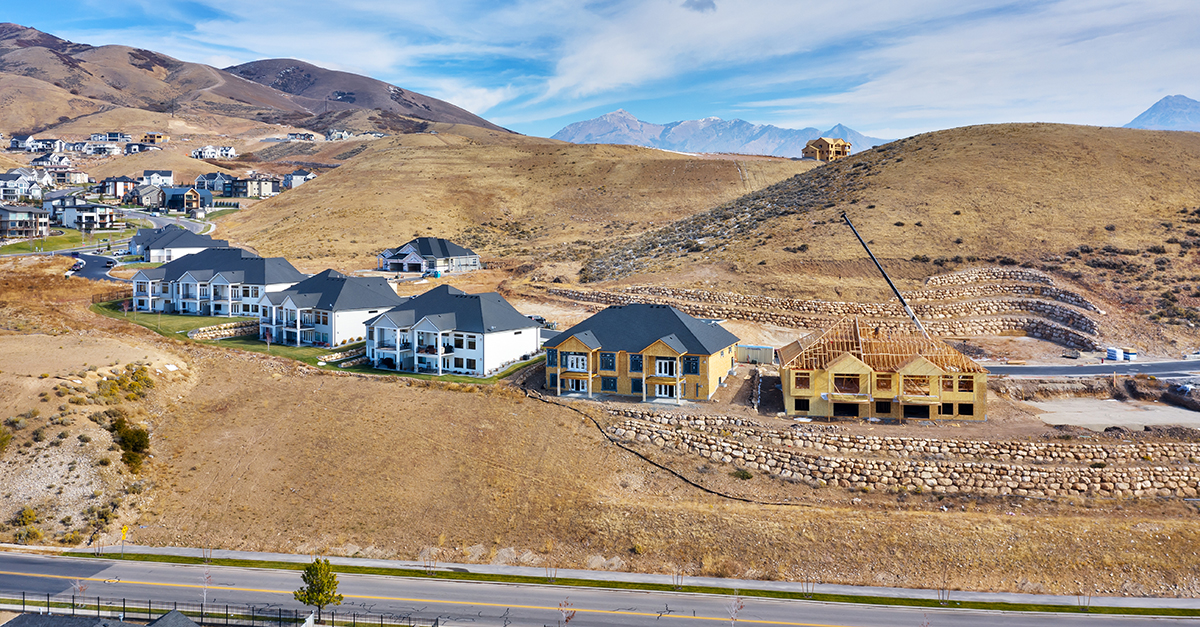 La Ringhiera (translation "The Railing") contains future single-family estate units and 63 twin home units. This 36-acre multi-phased project is built on Traverse Ridge, an east-west range of hills at the base of Traverse Mountain which marks the border between the Salt Lake and Utah valleys.
FOCUS provided full-service engineering and mass grading for the development. Key to master planning the community were topographical and hillside/mountain considerations. Prior to beginning design, FOCUS coordinated a rock-fall hazard study and the removal of nuisance and precarious rocks that could present danger conditions below the slope. The team evaluated possible rock fall mitigation options and designed a retaining wall that doubles as a small rock catch. The retaining wall solution also was used to create secondary access from the lower to the upper road despite a substantial grade change.
The linear site design accommodates multiple boundaries of different developers. Those boundaries also affected the location of major gas lines and required coordination with Questar.
Other creative site solutions were implemented to work with the existing terrain including the redesign of water utilities to accommodate water pressure lines. Walk-out homes were designed to correspond with the sloping elevation to help with grading. And a detention pond serves as a flood control feature to provide adequate drainage throughout the site.
To date, FOCUS has designed nearly 400 acres in the Traverse Mountain area comprising 744 townhome units, 63 twin homes, and 585 single-family lots.
| | |
| --- | --- |
| Client | Perry Homes |
| Location | Traverse Mountain, Lehi, UT |
| Project Duration | 2015 - 2020 |
| Services | Master Planning, Boundary/Topography, Civil Engineering, Landscape Planning, Construction Staking |