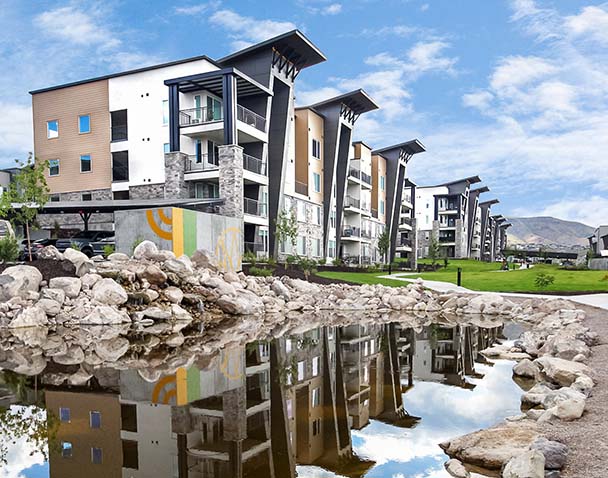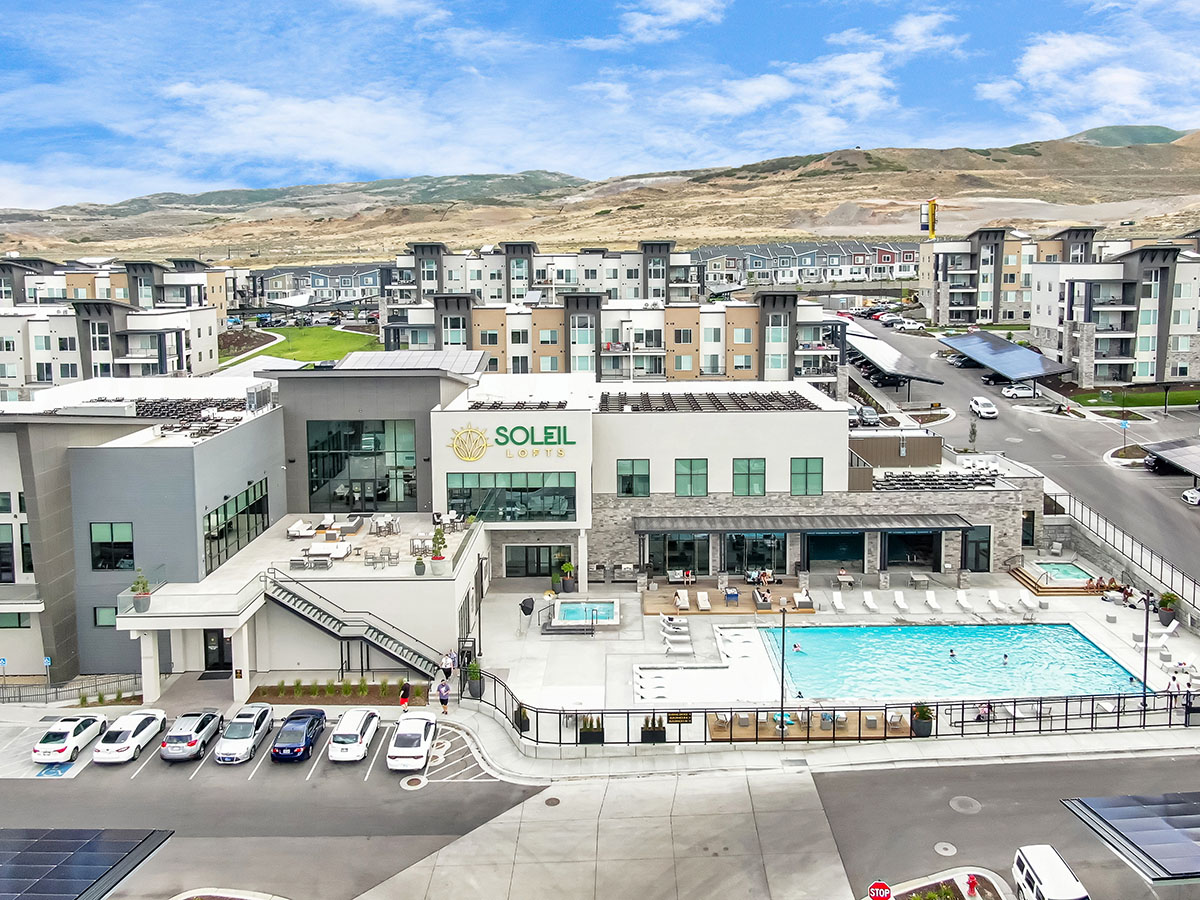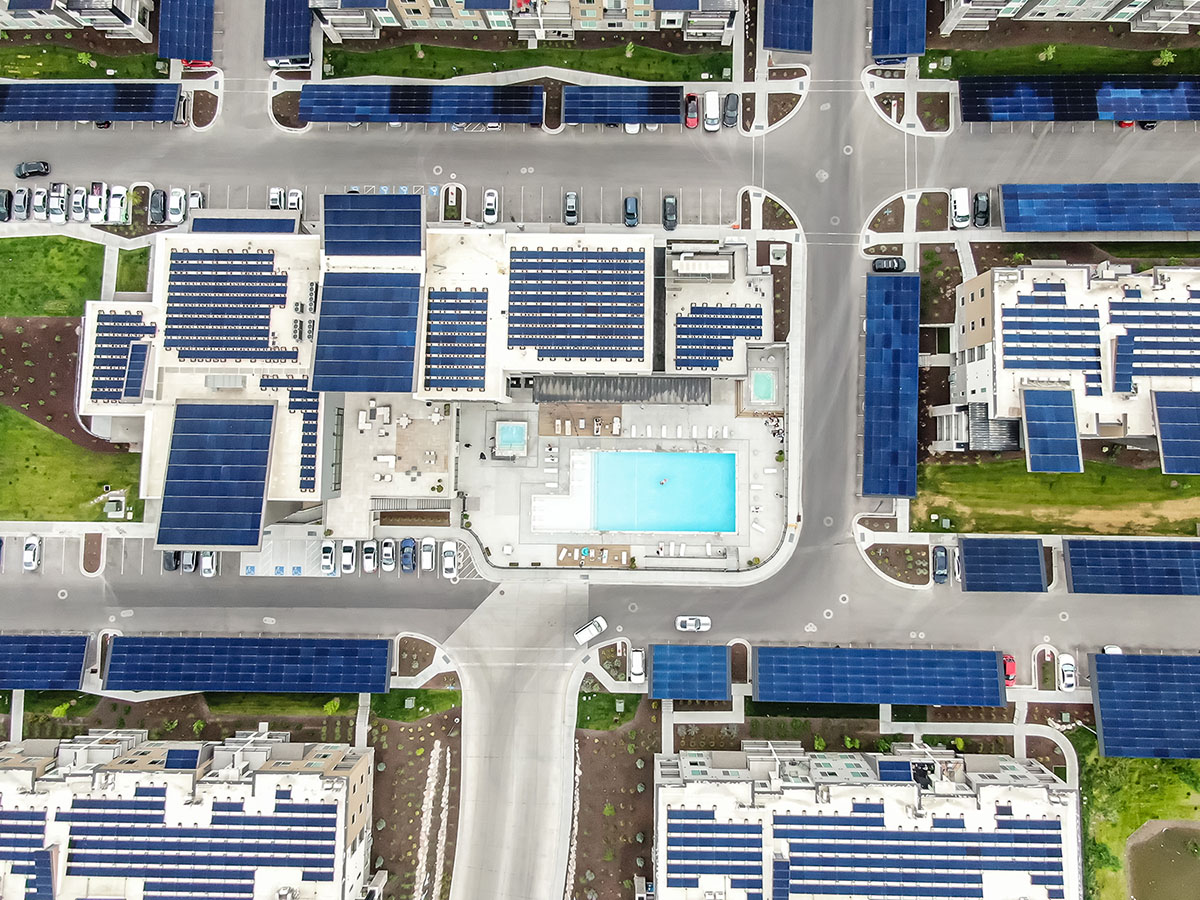 Soleil Lofts is Utah's first all-electric housing development. Every apartment in the 600-unit complex is furnished with an ecoLinx battery unit that is charged by rooftop solar panels.
FOCUS provided civil engineering services for this project, which is located on a hillside in Herriman, UT. The biggest challenge on this site was the slope of the terrain. The project slopes approximately 70 feet across the site, so we had to work with the owner and architect to come up with some unique buildings that step down the site. The buildings enter on the first floor on the downhill side, and second floor on the uphill side.
When initially given the concept plan, FOCUS recognized it wouldn't work and made recommendations on design changes. Trusting our knowledge of their previous projects and our understanding of the terrain, the client asked us to create a new layout for the site. The resulting plan was approved by both the client and architect.
| | |
| --- | --- |
| Client | Wasatch Group/Architecture Belgique |
| Location | Herriman, UT |
| Project Duration | Fall 2018 - Summer 2021 |
| Services | Civil Engineering |