November 16, 2020
Building Future Generations of Skilled Women in the Trades
WOMANHOOD: Laying the Groundwork for a Thriving Future, One House at a Time
At FOCUS, our employees, clients, and projects are our top priorities; each one being unique. However, sometimes there are projects that stand out more than others and that's exactly what we found with The House That SHE Built project, which FOCUS was honored to be a part of.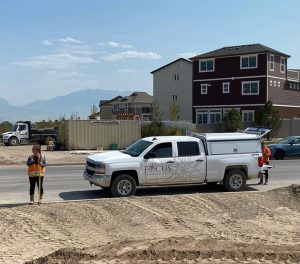 The House That SHE Built is a 3,200 SF single-family home that was designed, and is currently being constructed, by an all-female team, including our very own Carmen Longo, Surveying Crew Chief. If there is one word to describe this project, Carmen said it would be the sense of 'womanhood' that permeated the project site. FOCUS provided surveying for this project, and Carmen was the perfect woman for the job.
Carmen shares that while she loves being one of few women in this male-dominated industry, it was really rewarding to be on this all-female assignment. Surveyors are usually the first professionals on a job site and she immediately noticed that the job site was more fun and social. "I felt very appreciated and there was a great sense of womanhood and support for one another," Carmen shares. "Everyone was very curious to learn more about what I do as a surveyor. There was a lot of excitement and this project really brings a community aspect to building a house together."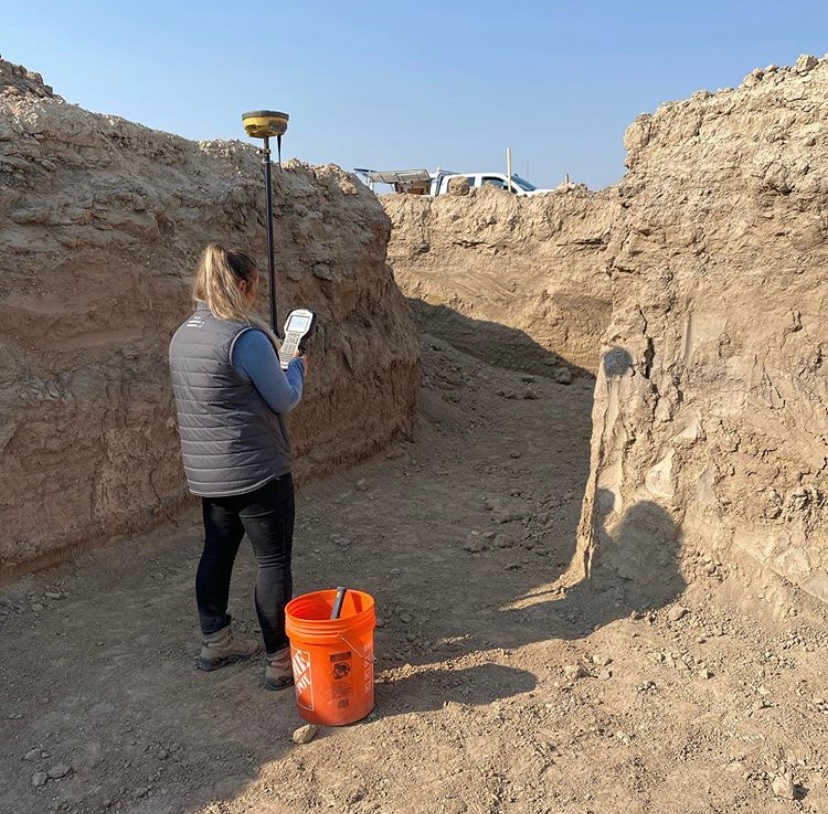 It is this attention to detail and workers' interest in the overall project goal that makes this house so special. Part of a surveyor's role is to establish the foundation corners multiple times and when Carmen returned to the job site the third time to place the foundation on the footings, she chuckled, "I had to send pictures of the concrete footings to those in our surveying team group text, mostly comprised of men, because it was the most perfect concrete I had ever seen."
Carmen enjoyed working on this project and hopes to work on others like it in the future because everyone's hard work is going toward a good cause. A noteworthy portion of the proceeds from the sale of the home will fund scholarships for young women pursuing skilled trades in the construction trades. This sense of female unity and knowing where the money from this project is going is a direct investment in the next generation of women in the trades.
Womanhood is the very literal foundation on which this house is being built, and FOCUS believes this is a project that will continue laying the groundwork for a thriving future for young, skilled professional woman across the nation.