February 7, 2022
The Benefits of Podium-Style Buildings
Utah Developers and Contractors Turn to Efficient Structural Design for Mixed-Use and Multifamily Buildings
As the price of land continues to go up alongside construction materials costs, podium-style buildings are becoming more commonplace in the residential construction market. Podium buildings—also known as platform or pedestal—comprise multiple stories of light-frame wood construction over one or two levels of concrete podium construction. In addition to acting as the structural floor for stories of residential spaces, the concrete podium is perfect for ground-floor retail spaces and residential amenities like large common areas and pools, and even parking.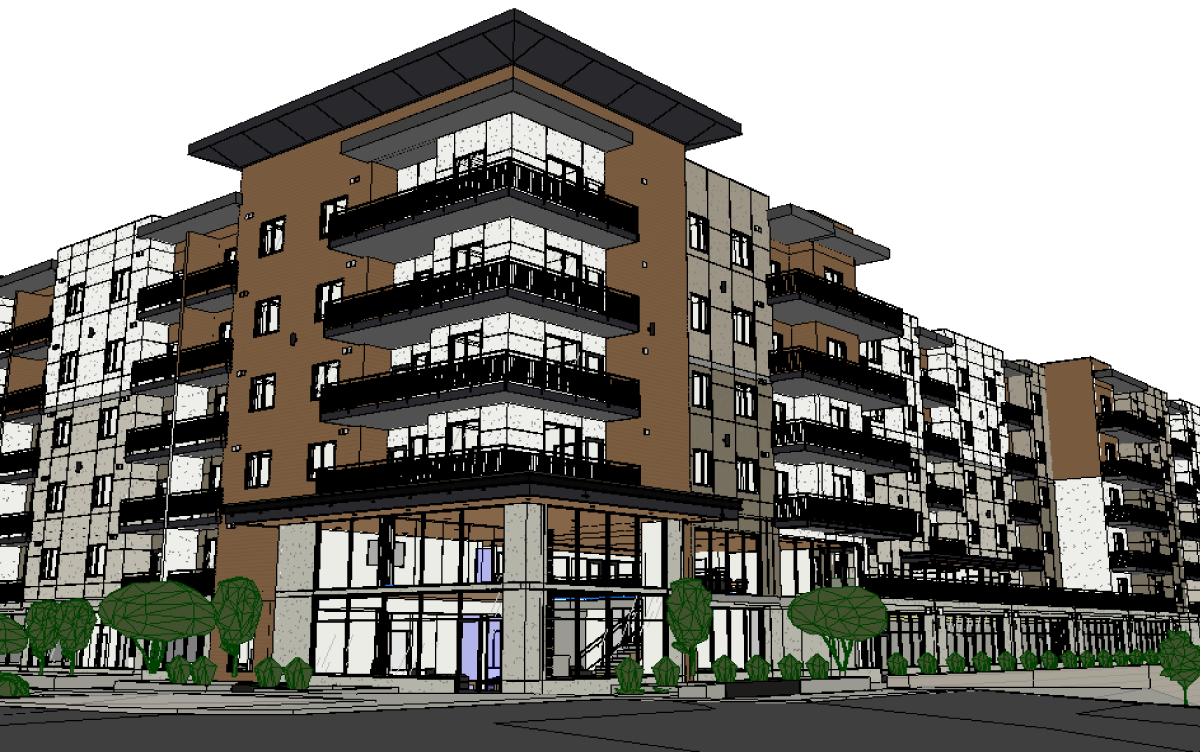 FOCUS structural engineers Steve Ostler and Craig Lym have noticed an increased demand for multi-story mixed-use and multi-residential structures. "Podium designs are one way to utilize space efficiently," explains Steve, structural project manager. "By including the parking below the structure, developers are maximizing the number of stories above, increasing unit density, and lowering construction costs."
Craig Lym, senior structural engineer, has worked closely with design teams and contractors to utilize economical constructional materials and state-of-the-art engineering software. These methods help optimize the materials used in the residential and light commercial markets.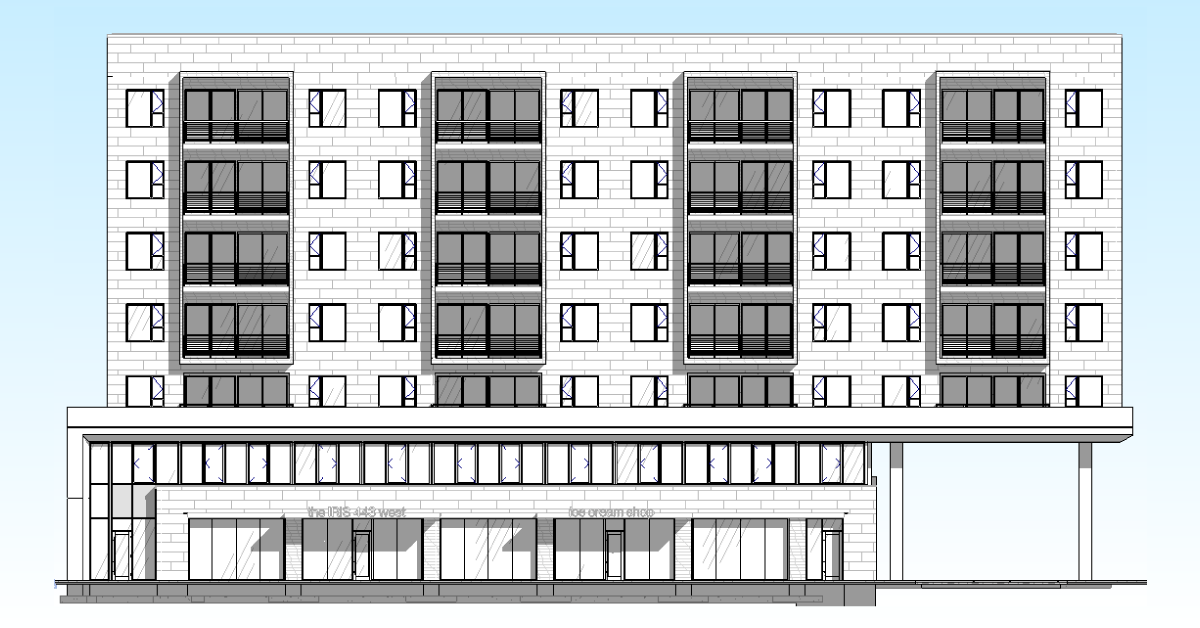 While an architect focuses on designing podium buildings that are aesthetically pleasing, Craig and Steve concentrate on delivering a design that is structurally sound and code compliant. The podium typically requires a robust structural system for long open spans and a more fire-resistant system for uses like restaurants, retail, or parking.
Both engineers point to constant communication throughout the project as the way they detect and resolve design conflicts between construction elements. "The challenges typically are in the connections and the coordination with other trades," Steve shares. "It makes a difference when we are coordinating at a high level in order to catch the conflicts early in the design process."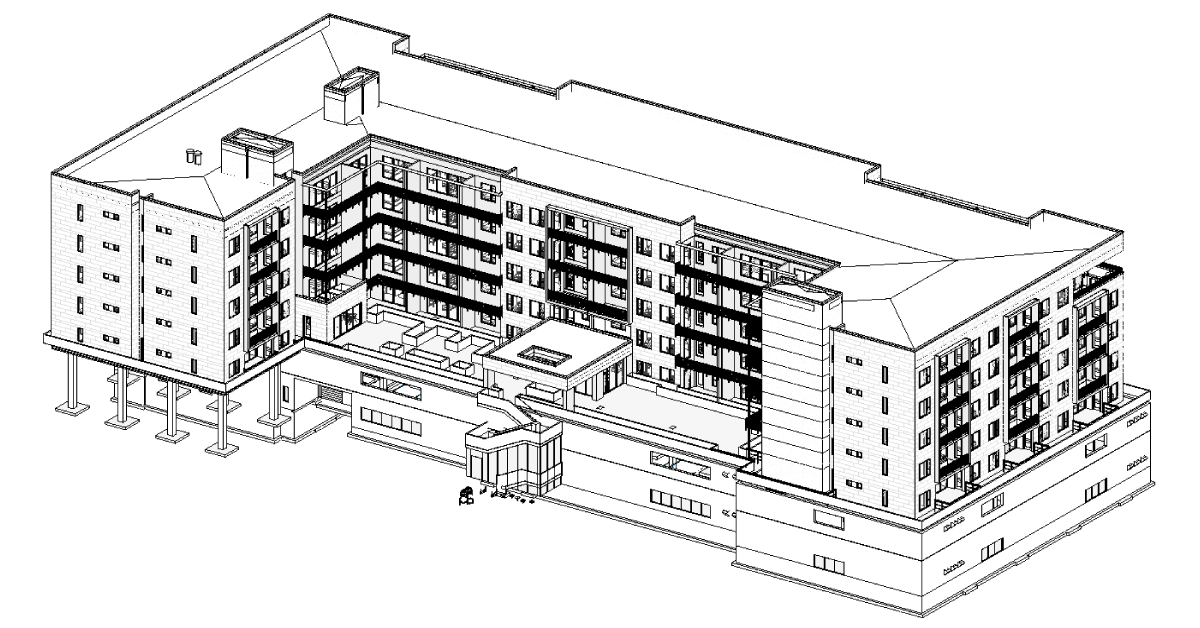 FOCUS drawings are modeled in 3D using Revit to ensure all the structural elements will work with other trades. 3D modeling helps create a design that can be built more efficiently and eliminates issues during construction.
With two podium projects currently under construction and one in design, FOCUS looks forward to providing design solutions for more projects that embrace the invigorating combination of living, shopping, working, and dining.