May 10, 2021
FOCUS: School of Beginnings
Back to School, FOCUS style
As the number of COVID-19 cases decreases and more of us get vaccinated and return to the office, FOCUS has resumed its School of Beginnings. Last year you may have read about the six-month internal education program for new employees as part of our Commitment to Excellence. With school back in session, we thought it was a good time to reacquaint you with this one-of-a-kind employee development program.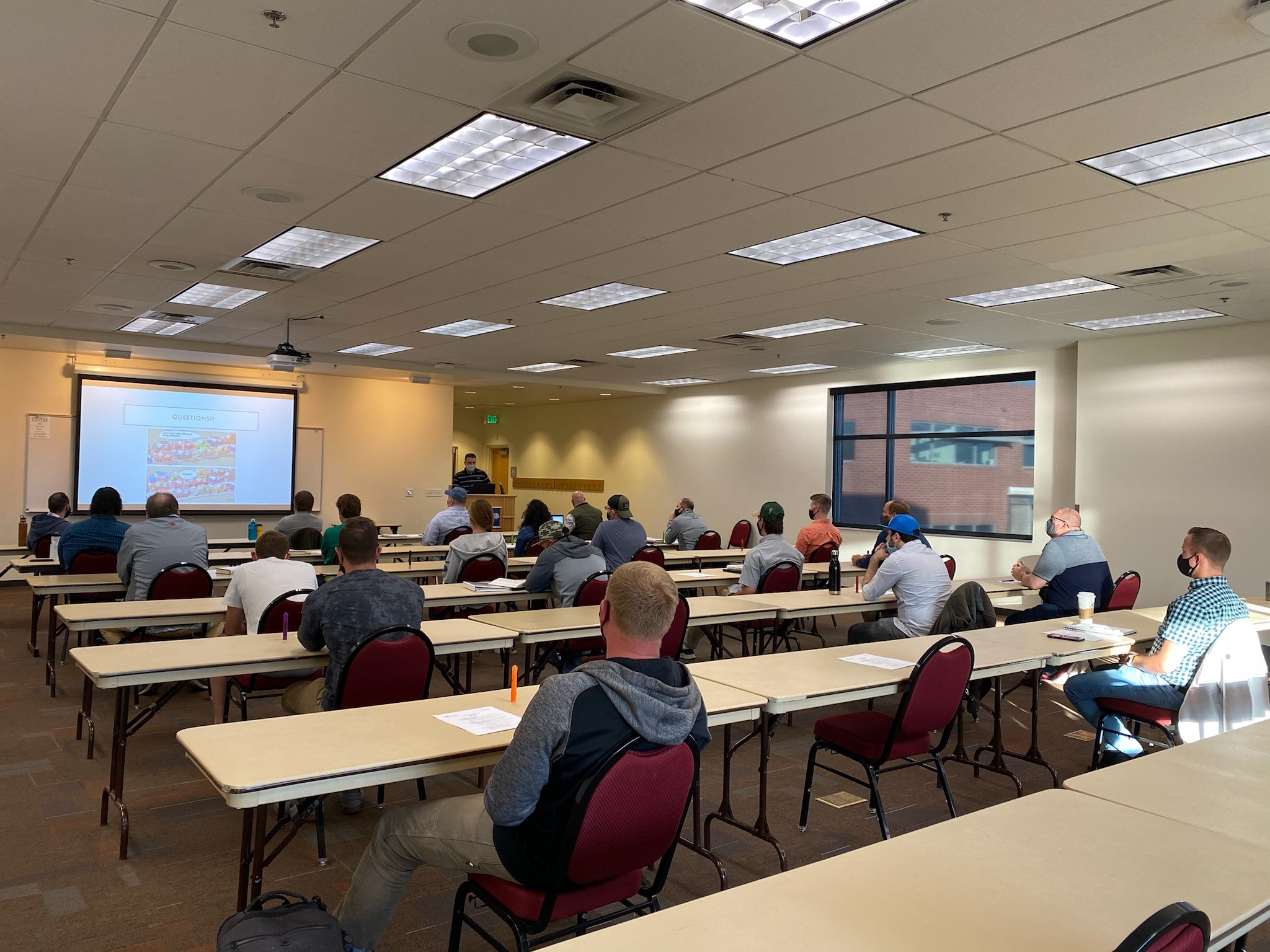 Introducing New Employees to our History and Culture
The FOCUS School of Beginnings (FSB) was designed to introduce new employees to the most important components of the firm's culture—components that have been developed over the company's 14-year history and are integral to the firm's success. Classes are held once a week and led by founder and general manager, Ron Paul, as well as department managers.
Each training session is tied to a key component of the FOCUS culture, such as the company's purpose, mission, and core values. The format is very interactive, and includes presentations, group discussions, and activities. Source materials include business books that have helped shape the company's culture, including Good to Great, Great by Choice, Built to Last, Extreme Ownership, and The Five Dysfunctions of a Team, as well a variety of other books, talks, studies, and concepts that support the FOCUS culture.
For example, the topic of one FSB meeting is "To explore the FOCUS culture as it relates to Being the Best at Customer Service." This session will include discussions and activities centered on examples of great customer service and what FOCUS can do to provide the best customer service in its industry. Students will also review and discuss key concepts from Good to Great chapter 6—"A Culture of Discipline," as well as complete activities designed to reinforce those key concepts.
Customized Training by Department
While all new employees receive the same training in 17 general sessions, nine smaller department-led sessions are designed to give attendees training tailored toward their specific roles and responsibilities. These smaller sessions are led by department managers and are intended to help new employees understand the functions of the various departments at FOCUS and how they relate to their individual department.
A New Training Space
Because the sessions are highly interactive and we didn't have sufficient space in the office to allow for social distancing, classes were put on hold during COVID. And because FOCUS continued to hire during the pandemic, a growing number of new employees were unable to participate in the training we consider critical to long-term success and growth. To accommodate the size of the group, FSB has relocated to a large classroom at Salt Lake Community College's Miller Campus to promote physical distancing.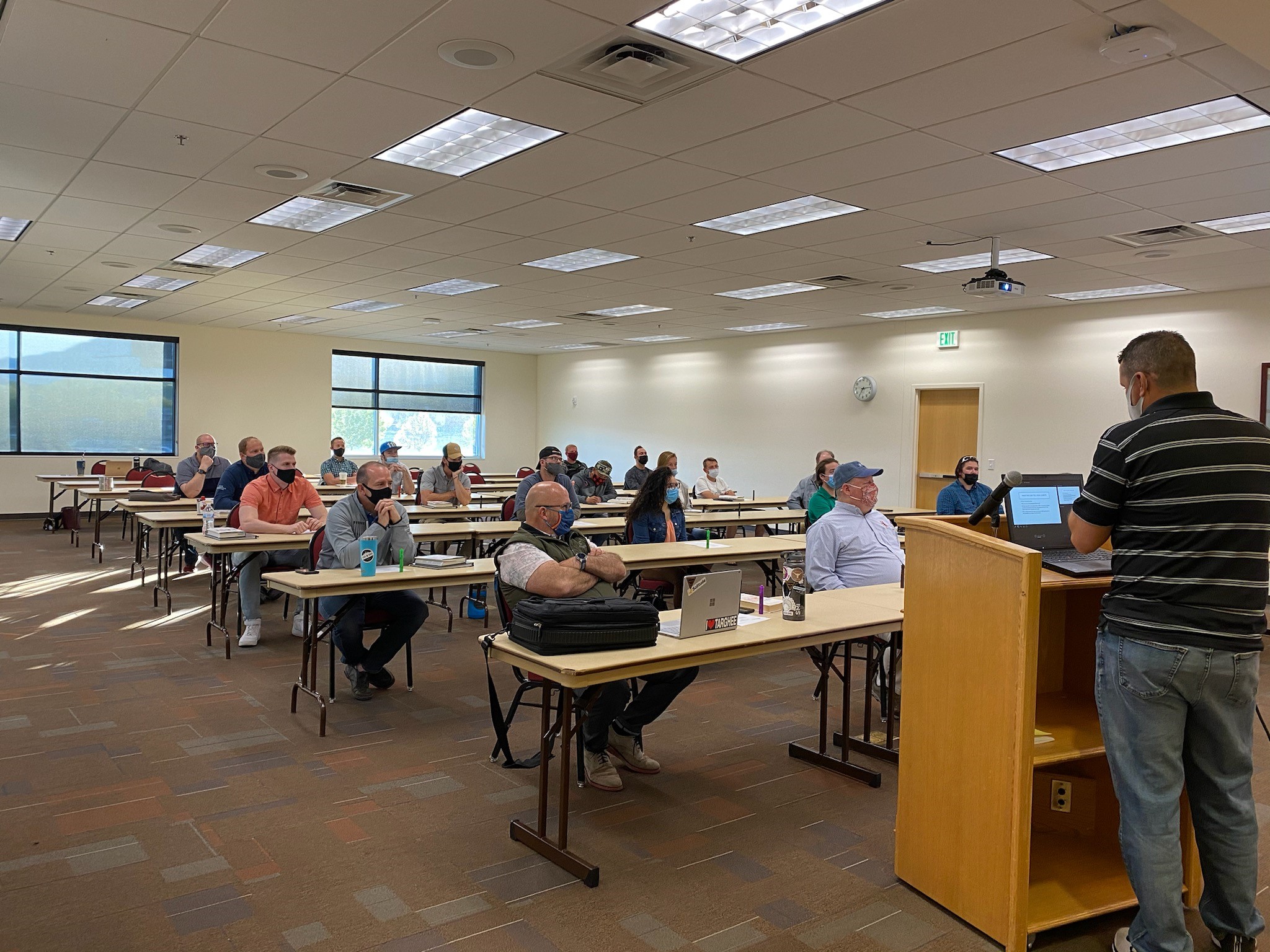 While the move to a different space creates some logistical challenges for teachers and students, the benefit of resuming FSB is the alignment of new employees, seasoned employees, and the company as a whole with the FOCUS core values, mission, and purpose. These are the things that set FOCUS apart from other engineering firms.
There is great value in having all our employees aligned and working with the same expectations towards the same goals—that is what powers our success.