April 4, 2022
In Focus: Morgan Ivancovich, Landscape Designer | Landscape Architecture
Morgan Ivancovich studied landscape design and management at Brigham Young University. She was drawn to this field of study because it is a perfect blend of what she enjoys: nature, plants, and art. 
Shortly after graduating in 2021, she learned about FOCUS and joined the firm. "I recognized the company as one that cares for their employees and clients and as a result spends a great deal of time creating a well-organized and functioning firm that pushes its employees to grow," Morgan shares. 
As a member of the Landscape Architecture team, Morgan primarily focuses on landscape and irrigation designs for commercial and residential projects. "Our team constantly collaborates and works together on projects to allow for the best and most creative ideas to come through," she describes. Morgan also works closely with the FOCUS Site Civil Residential and Site Civil Commercial departments to efficiently plan out areas by reviewing roadways, checking water lines, and reviewing topography.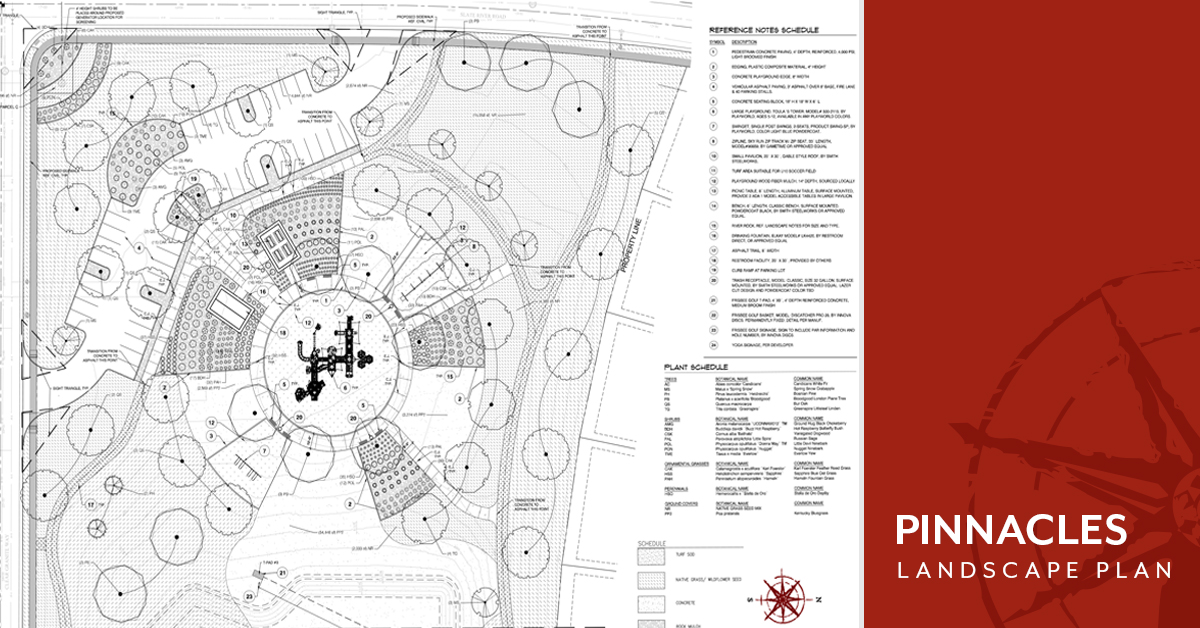 Morgan enjoys the creativity of landscape design and the opportunity to beautify an entire project area. Because each project is different, it also provides her with many different learning opportunities. She especially enjoyed working on a large park associated with The Pinnacles in Eagle Mountain. The development consists of single- and multi-family residential units as well as commercial property. Visitors to the park can enjoy a large playground, zipline, pavilion, area for frisbee golf, and picnic area. It's one of the first larger park projects Morgan has worked on. "The site has a wide variety of planting with a beautiful central area," she explains. "It also abides by water-wise landscaping, which better extended my knowledge of water-friendly planting."
Finding solutions that meet and exceed a client's vision constantly propels Morgan and her fellow Landscape Architecture team members. "We strive to make sure clients get what they are hoping for. By doing our research we can really be consultants in our meetings to better guide a client to the final product."
We embrace Morgan's can-do attitude and passion for learning and growth.