August 4, 2021
THE FOCUS FIVE: Leadership Books that Shape our Core Ideology
FOCUS staff give insight on the company's book list
At FOCUS, we are committed to employee development. One of the more popular programs is Company Book Reads—The FOCUS Five. During our six-month education sessions, employees are introduced to some of the company's core books, including Good to Great, Great by Choice, Extreme Ownership, The Five Dysfunctions of a Team, and Built to Last.
Our core books and internal training programs help us to increase efficiency and learn to speak a common language. When a team member recommends another to "eat the frog," we know this means to tackle the biggest problem first and to do so quickly—after which we can worry about the smaller issues. With our core values aligned and a unified understanding of our work, we're united as an entire company.
We recently asked our employees which of the books on the FOCUS reading list resonated most with them and why. See their responses below.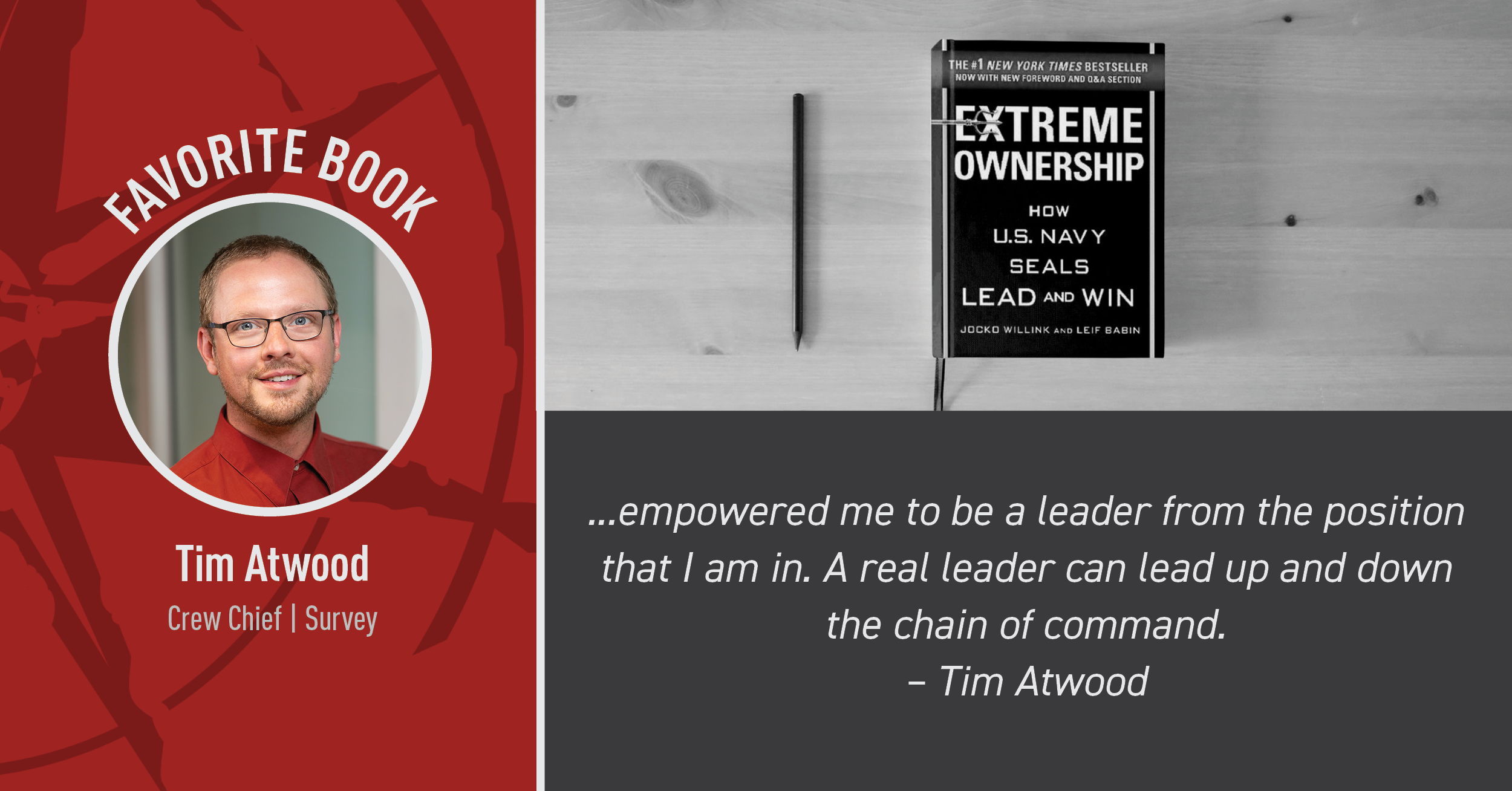 Tim Atwood
Favorite Book: Extreme Ownership
Why it's his favorite: The author makes a connection between his experiences as a marine with methods of becoming a better team member, leader, and person.
Lesson Learned: There is always a way that you can hold yourself accountable, even if you don't see it right away. It also empowered me to be a leader from the position that I am in, even if i am at the bottom of the totem pole. A real leader can lead up and down the chain of command.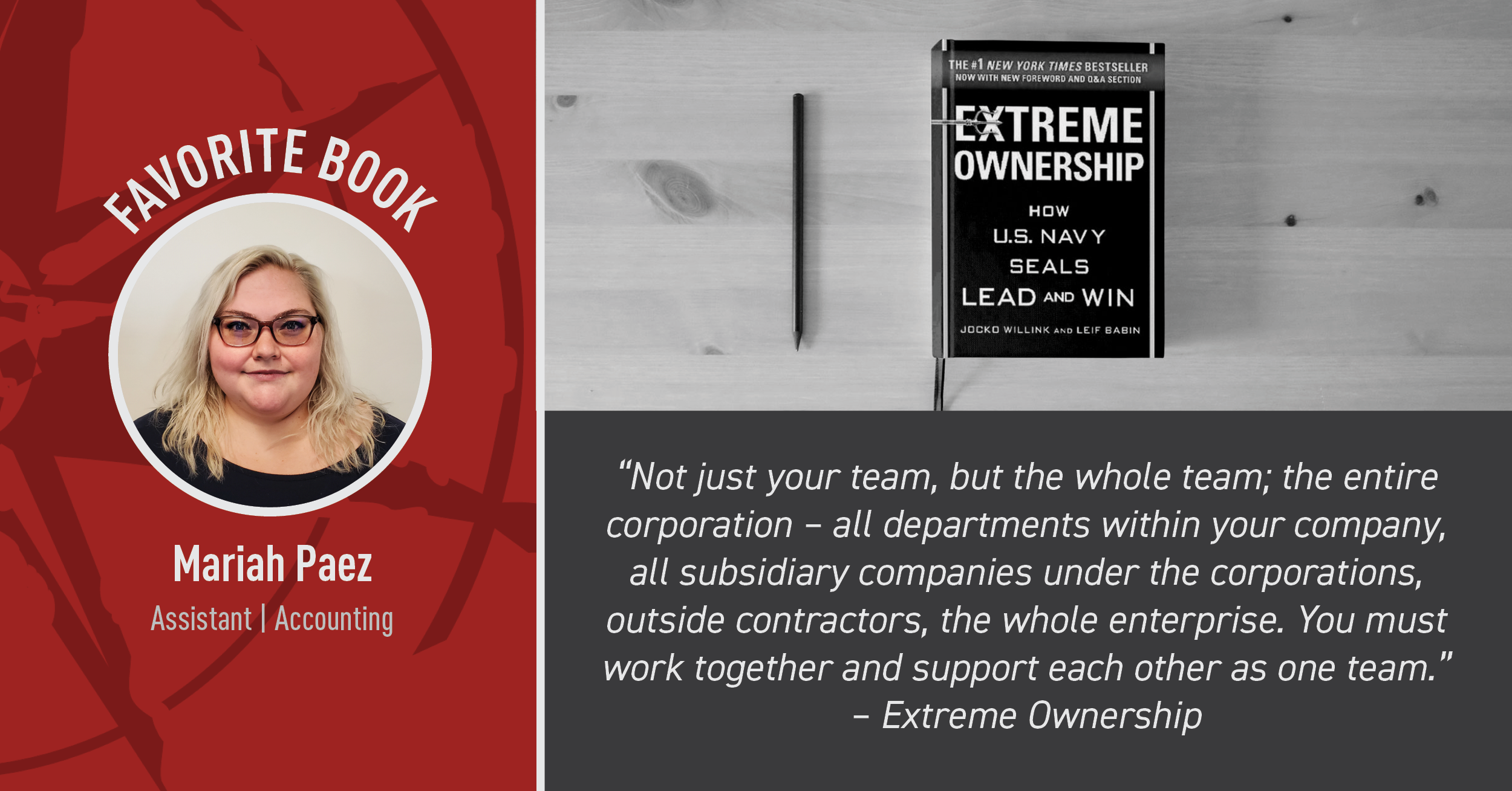 Mariah Paez
Favorite Book: Extreme Ownership
Why? Extreme Ownership really helped me to better understand the culture of FOCUS and how each person plays a role in our Hedgehog Concept. I enjoyed the stories from the Navy Seals and learning how to implement their training in my work at FOCUS.
Lesson Learned: This book had so many great lessons about teamwork and how to build a more effective team. It's not just about one person or one department within our team, it is about the company as a whole—our full team. There were so many good lessons on cover and move, prioritizing and making sure the mission of your team is understood so everyone can contribute to the overall mission.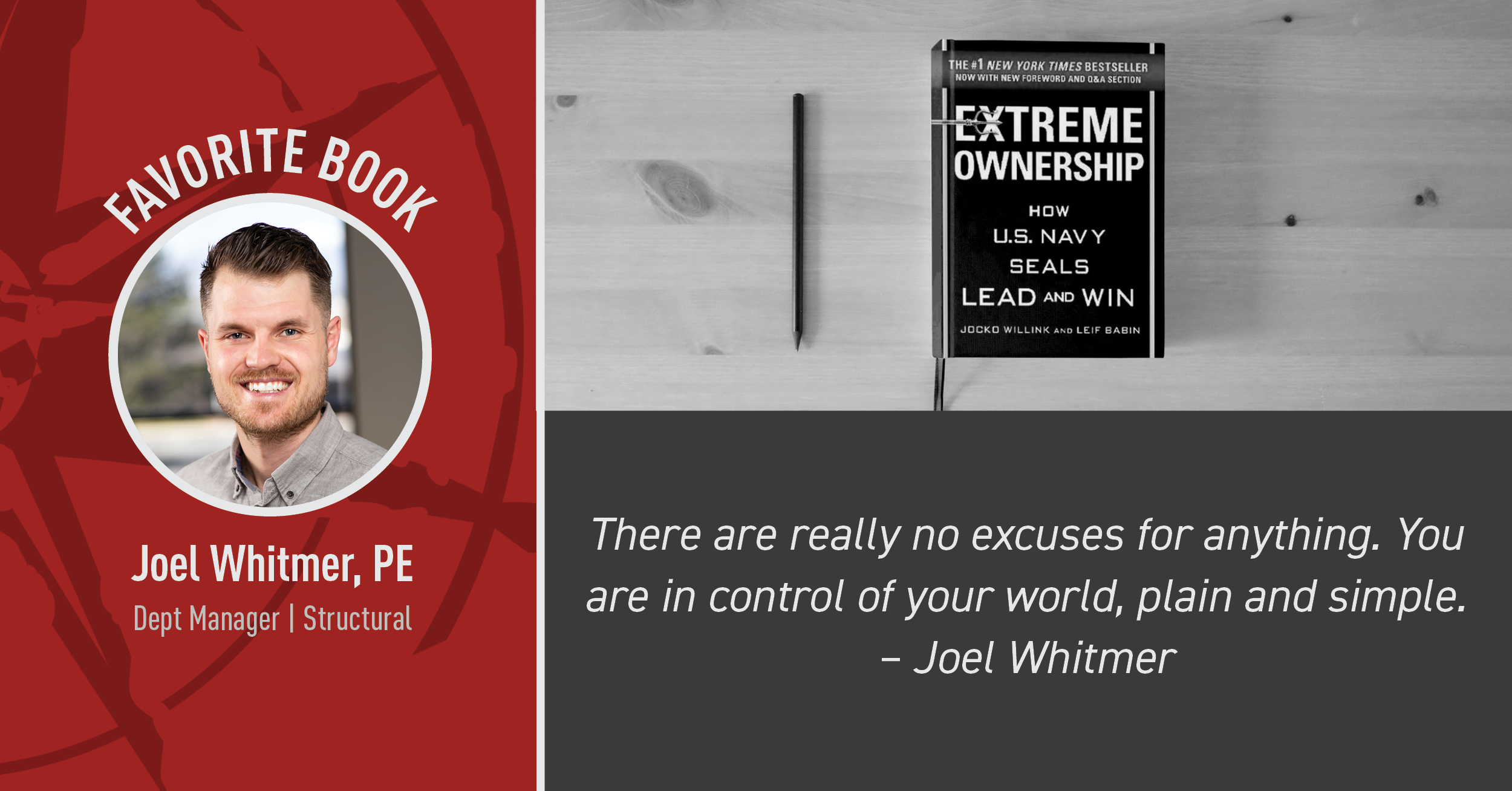 Joel Whitmer
Favorite Book: Extreme Ownership
Why it's his favorite:  I have seen the most directly impact in all aspect of my life from this book, not just in business. In addition, it was written well in my opinion.
Lesson Learned: There are really no excuses for anything. You are in control of your world, plain and simple. Victim mentality doesn't solve problems or breed success, owner mentality is what solves problems and breeds success.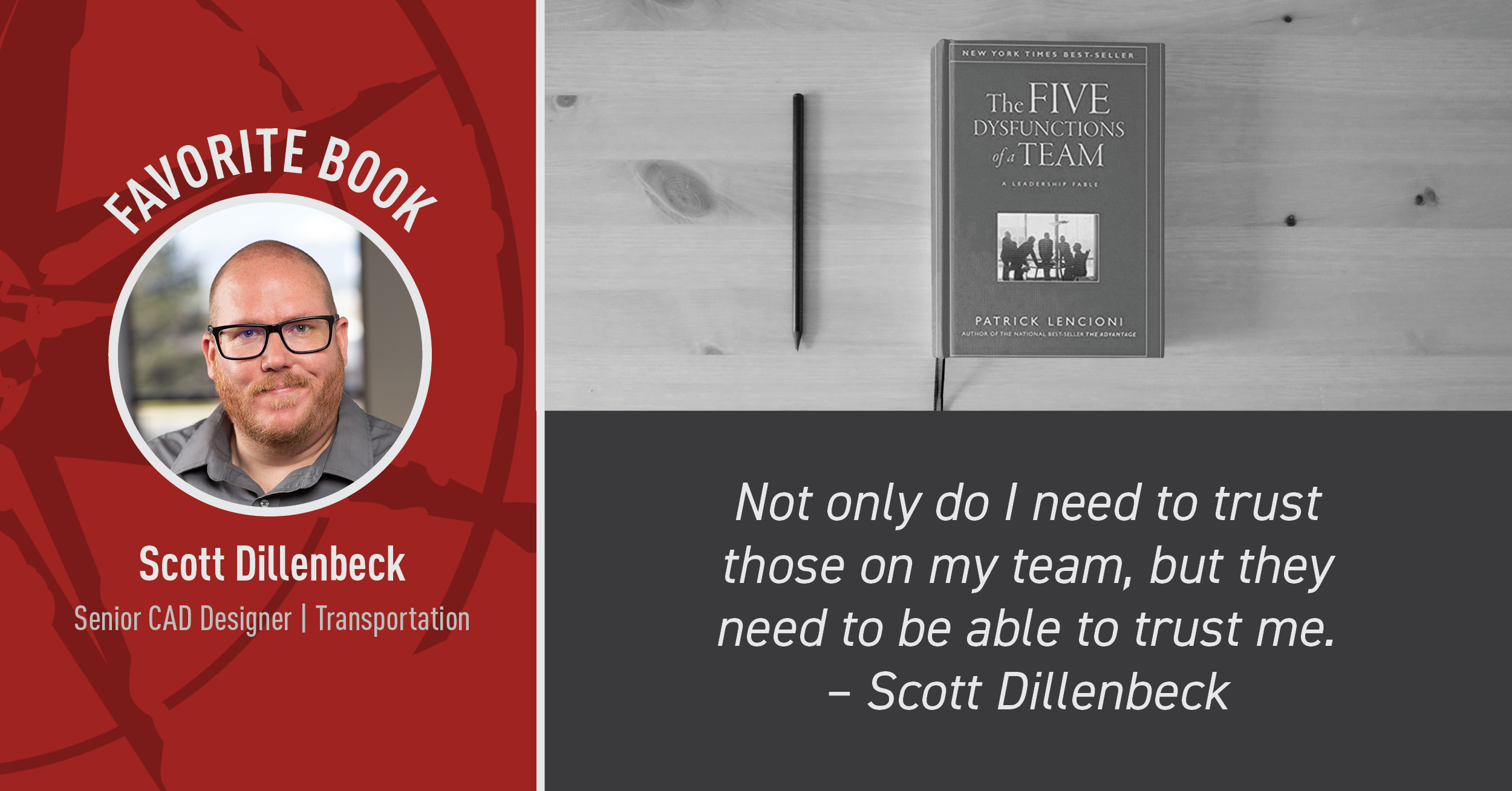 Scott Dillenbeck
Favorite Book: The Five Dysfunctions of a Team
Why? It lays out the core items of communication each team, no matter what size, needs to be able to function not only efficiently but also smoothly. Even knowing what those five things are and not reviewing how and why they matter can help begin the process of bringing a team together so they can accomplishing their goals.
Lesson Learned: The biggest thing I learned from the book is not only do I need to trust those on my team but they need to be able to trust me.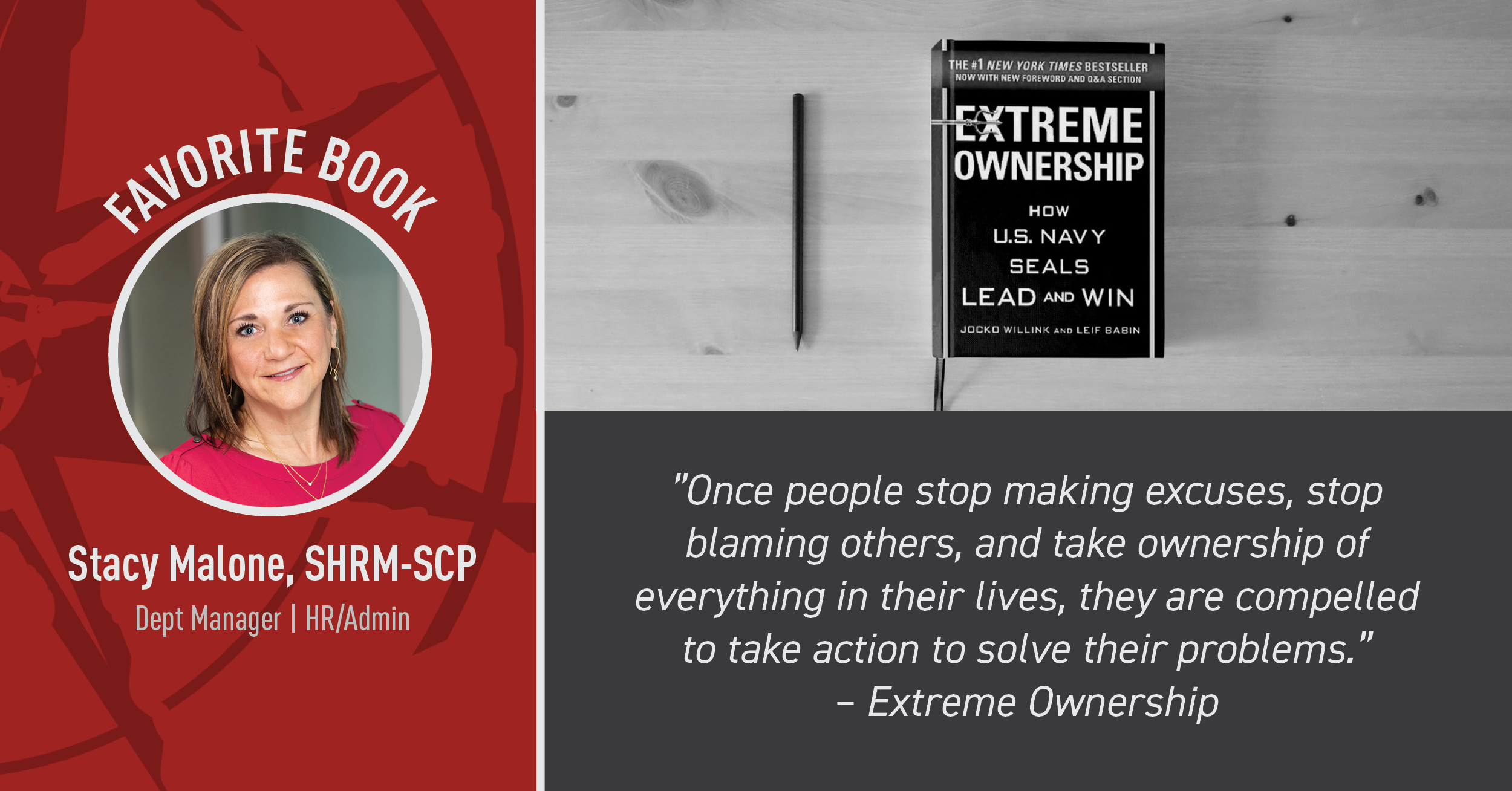 Stacy Malone
Favorite Book: Extreme Ownership
Why it's her favorite:  Having an understanding of how to better execute Extreme Ownership has helped me to correlate all of these books and utilize the concepts personally and professionally.
Lesson Learned: Taking no action on my part still has a cause and effect result; I can no longer do nothing from a "that's not my problem and I'm not willing to make it my problem" mentality. Also, I can only control me, how I perceive and interpret things. I can not control the actions or thoughts of others.
Stacy also loves this Good to Great quote: "Under the right conditions, the problems of commitment, alignment, motivation, and change largely melt away."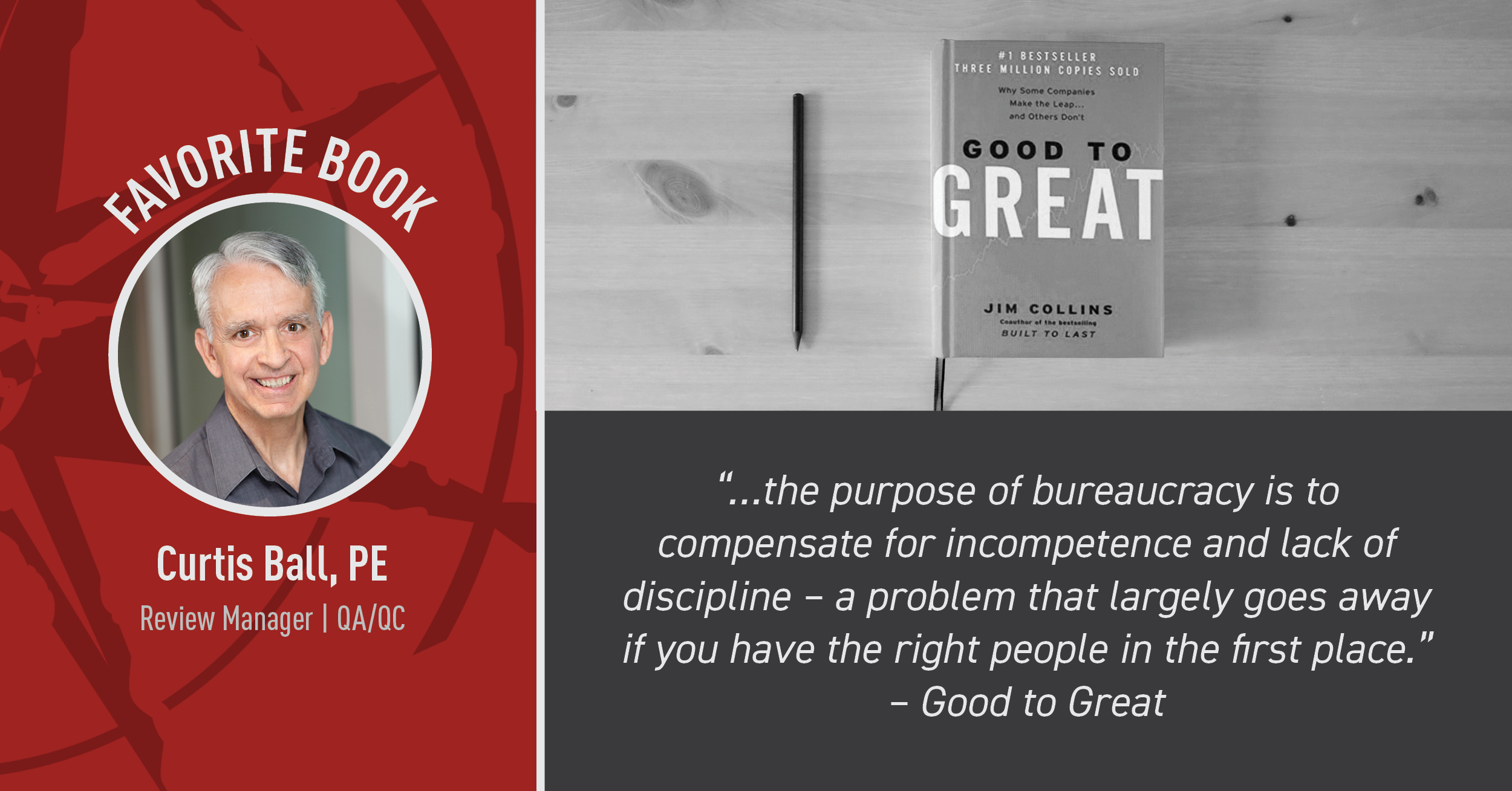 Curtis Ball
Favorite Book: Good to Great
Why it's his favorite:  I like that the approach of the authors of this book is to analyze data and show statistically and convincingly that there are certain things great companies do that set them apart from their competitors. And that any company that follows those guidelines is going to set themselves apart from the competition. The analysis seemed to be thorough and well thought-out and stringent, lending more credence to the conclusions drawn by the authors. I also appreciate well-written books that are engaging yet don't belabor the point they are trying to make. Reading this book made me want to take my game up a notch.
Lesson Learned: I found the chapter on building a culture of discipline spoke to me personally, probably because of my own feelings about the importance of (and lack of) discipline and responsibility in society generally.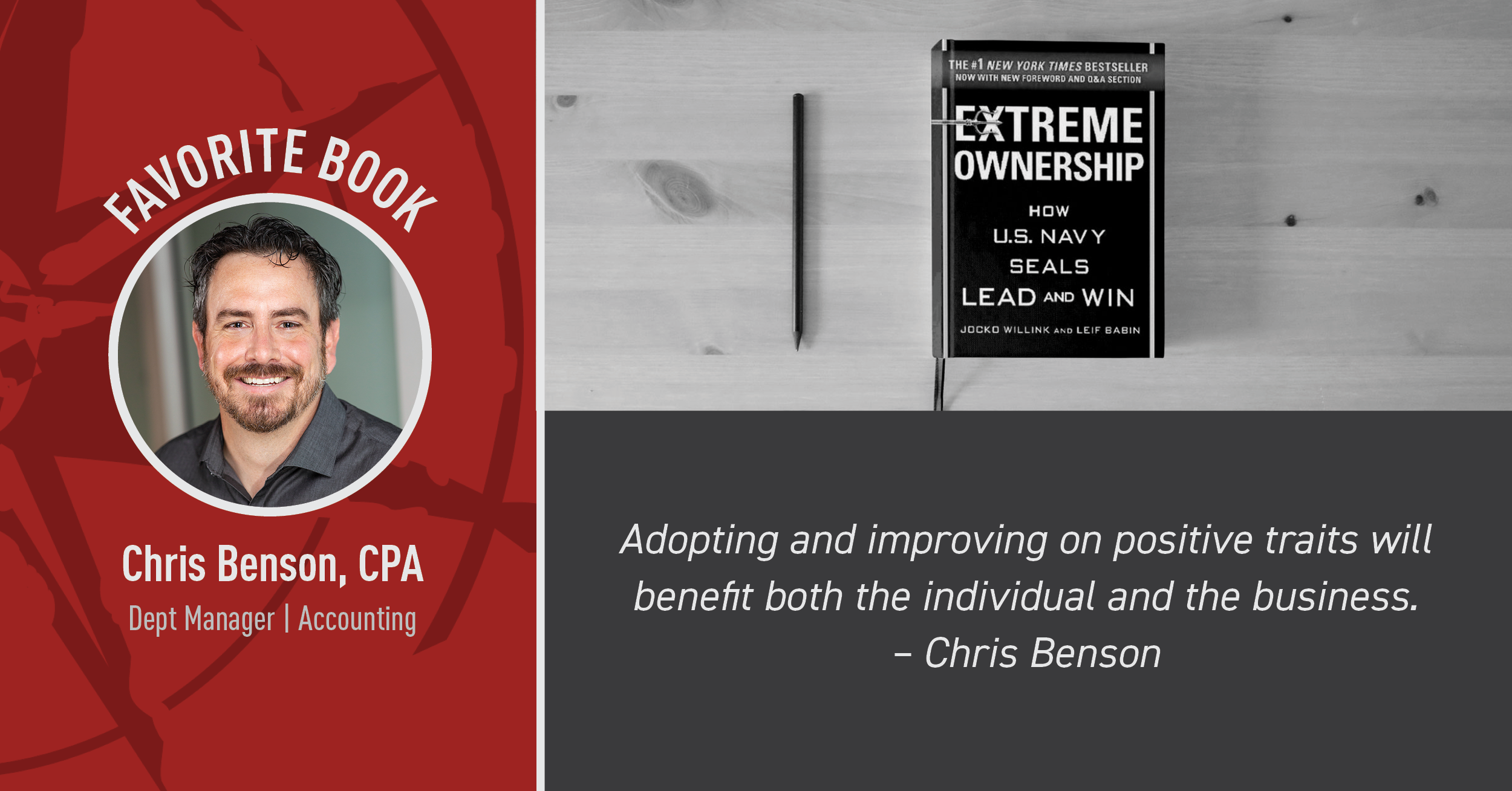 Chris Benson
Favorite Books: Good to Great AND Extreme Ownership
Why they're his favorites: Good to Great—focused on business and personal betterment.
Extreme Ownership—more entertaining than G2G and illustrates the principles in a different and more exciting way.
Lesson Learned: Personal traits = business traits. Adopting and improving on positive traits will benefit both the individual and the business.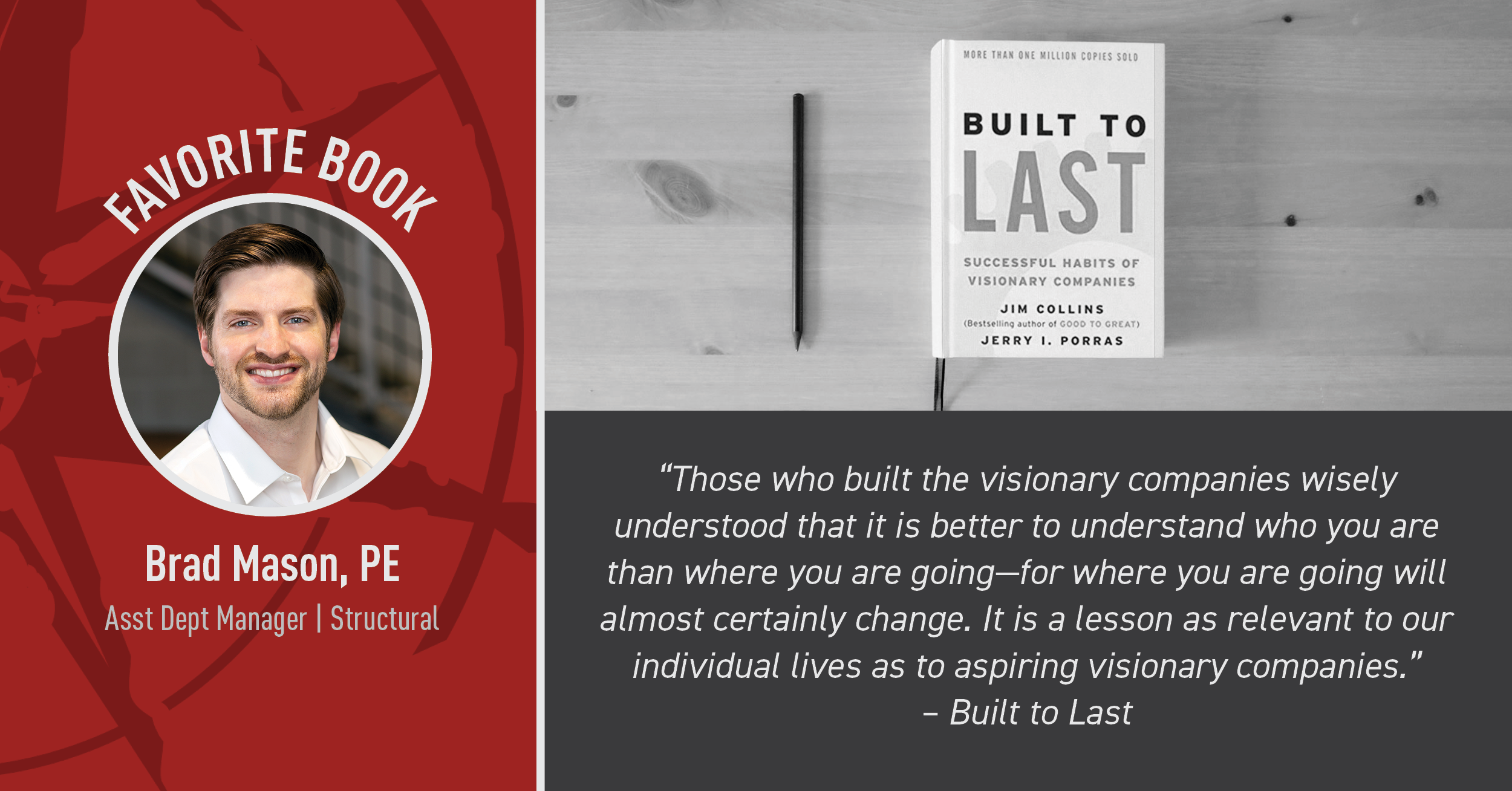 Brad Mason
Favorite Book: Built to Last
Why? Right now, Built to Last is my favorite book as it touches on BHAGs in a way that has really motivated me of late. Despite the difficulties that come with everyday work, I am motivated to chug along because of the exciting Big Hairy Audacious Goals we have at FOCUS. I also really enjoyed the part about the importance of a cult like culture and what that looks like.
Lesson Learned: The most important lesson that I learned in that book is to have a vision of what the company could be and be flexible about what we do. We are engineering consultants, so our product will likely stay the same, but great companies are highly flexible and bend with the times and with their clients.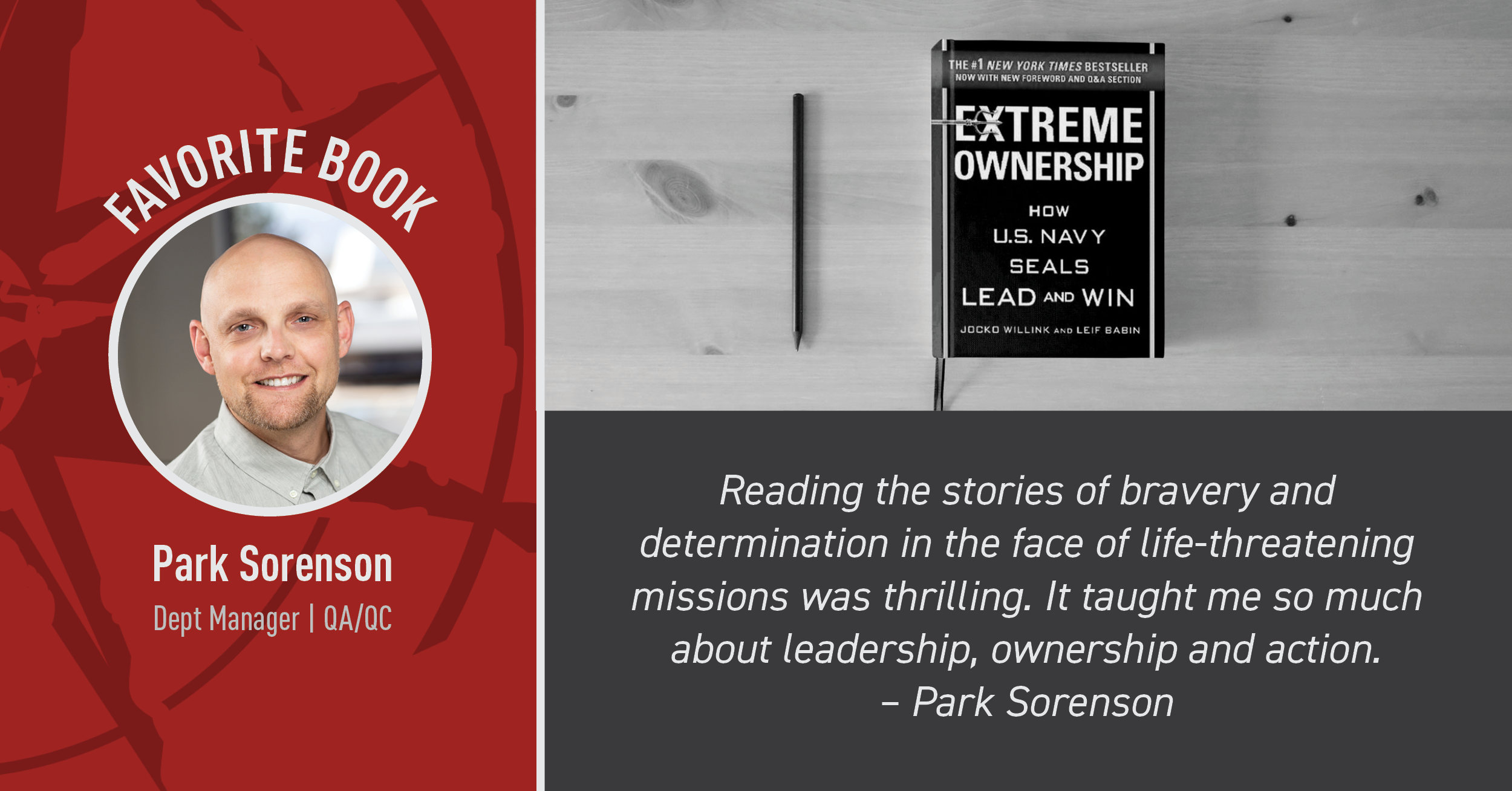 Park Sorenson
Favorite Book: Extreme Ownership
Why? I loved this book. I don't know if it was the timing of the read or just the fact that it is full of great content but it spoke to me on a different level. Reading the stories of bravery and determination in the face of life-threatening missions was thrilling. It taught me so much about leadership, ownership, and action.
Lesson Learned: There are so many great leadership principals to master in this book: Check the Ego, Cover and Move, Simple, Decentralize Command, etc.
Favorite Quote: One of my favorite quotes from the book comes from Chapter 8, page 179. In this section of the book, the Seals are in a firefight and have called for backup. A U.S. Army tank company responded to the call, and this quote is describing the captain of the company: " … he personally saddled up and drove out in his tank to bring the thunder … " I love this moment in the book because it describes the type of leader I want to be. I want to be a leader that leads by example especially in the face of a difficult situation.
Another quote I love that is not from this book but is along the same lines: "can't lead where you won't go"—Brother Ali. One of the great lessons I learned from Extreme Ownership was that great leaders don't lead with words or orders. Great leaders lead with action.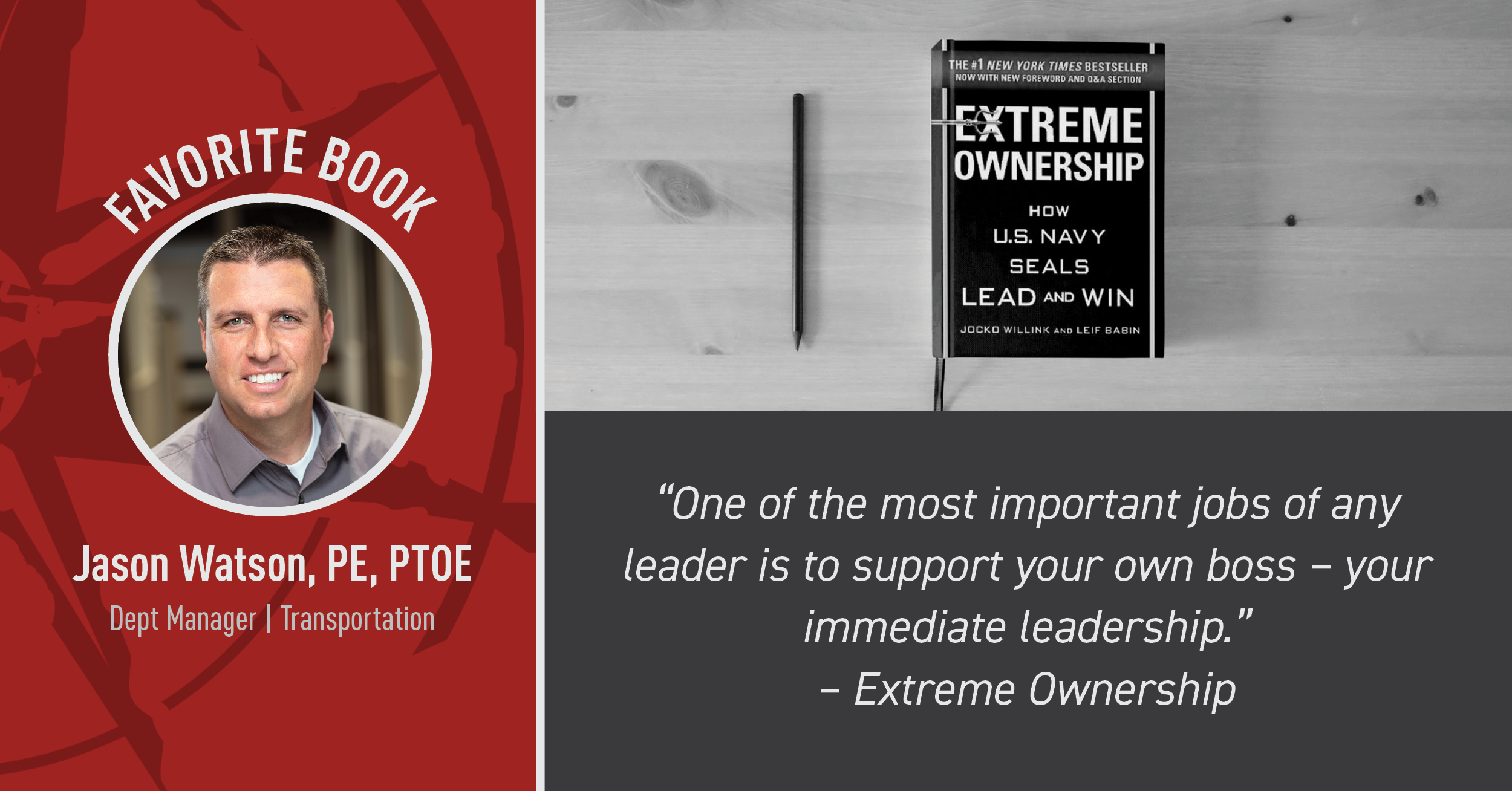 Jason Watson
Favorite Book: Extreme Ownership
Why? I like this book because I feel taking ownership of one's self and our own actions is really something that every single person can do. The small act of taking ownership to me shows true leadership and is a very strong characteristic in a person that I admire. It is not always easy, but when executed, it can make a dramatic difference in yourself and those around you.
Lesson Learned: The most important lesson that I learn from reading this book is how important it is as a leader to be there for your team. Cover for your team and stand by their side when things go wrong and let your team members receive the praise when things go right.
Favorite Quote: Not sure if I have a favorite, but a few I like:
a. "One of the most important jobs of any leader is to support your own boss—your immediate leadership."
b. "Don't ask your leader what you should do, tell them what you are going to do."
c. "If someone isn't doing what you want or need them to do, look in the mirror first and determine what you can do to better enable this."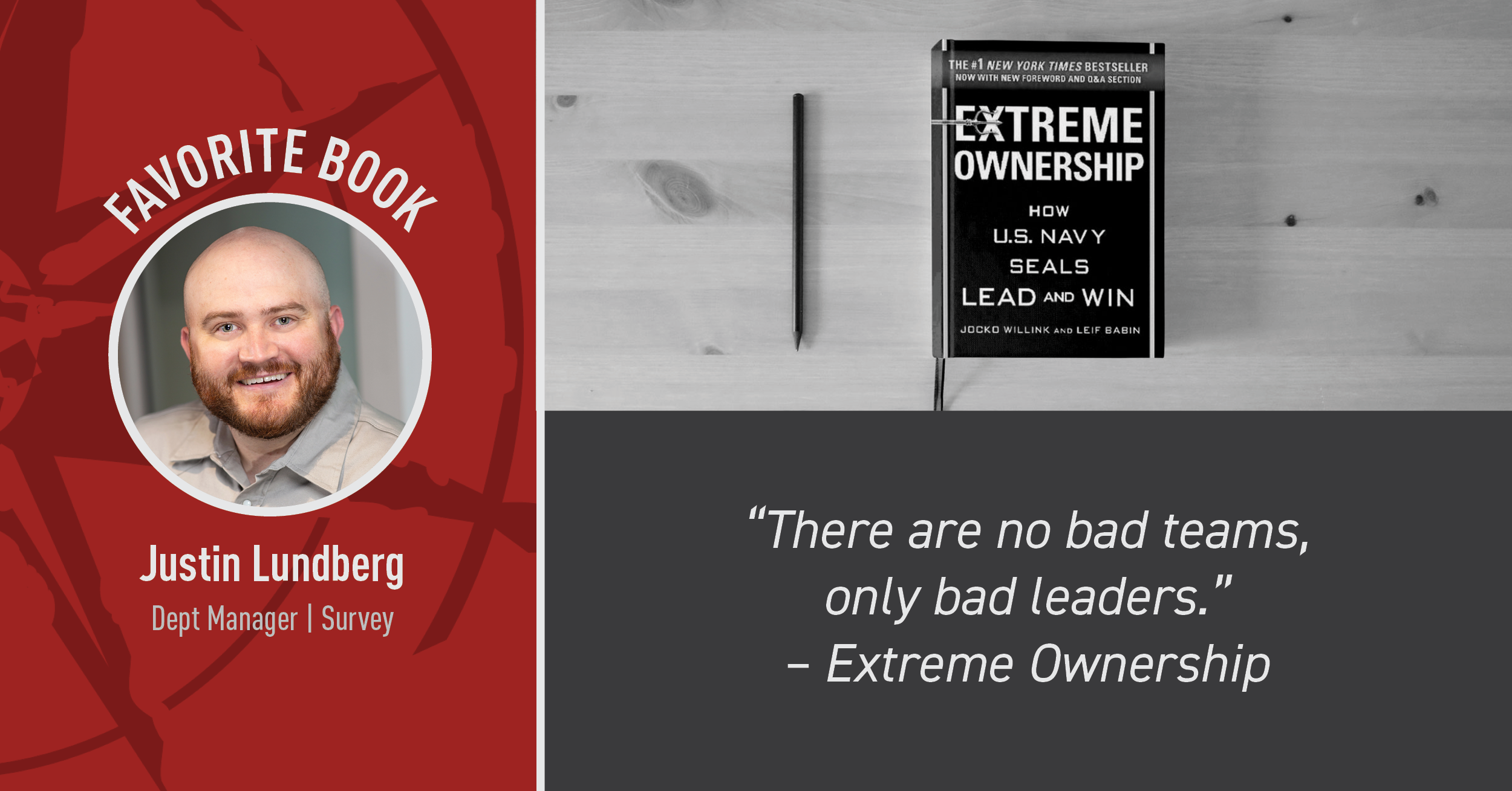 Justin Lundberg
Favorite Book: Extreme Ownership
Why? If someone isn't doing what you want or need them to do, look in the mirror first and determine what you can do to better enable this.
Lesson Learned: I learned that when looking at your reports areas of improvement you need to first realize your areas that you are failing at teaching them, before you can cast blame on their failures.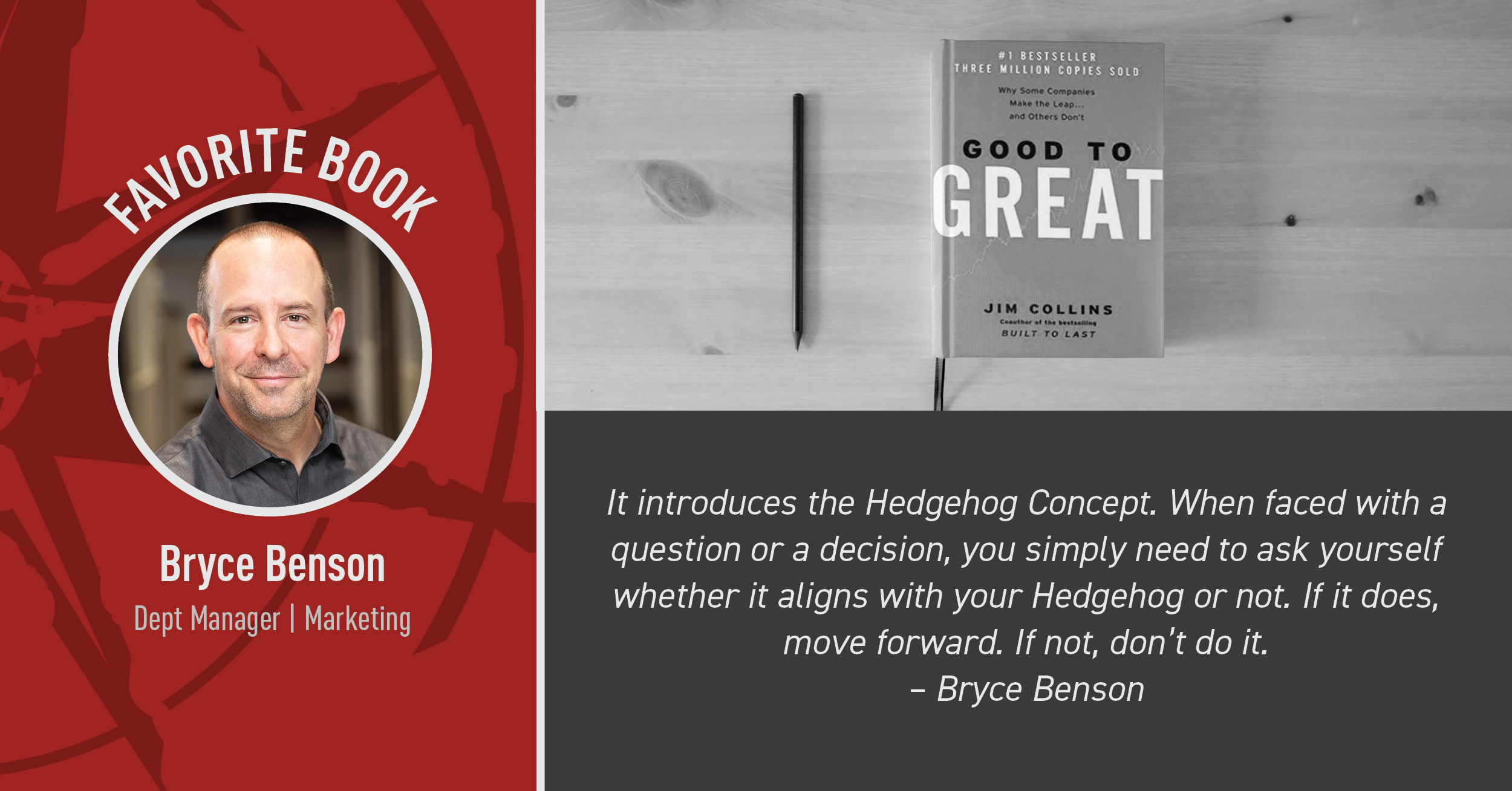 Bryce Benson
Favorite Book: Good to Great
Why? Because it introduces the Hedgehog Concept, which I believe is the one thing that sets FOCUS apart from all other engineering & surveying companies. Our passion for our clients' success, our desire to be the best in the world at customer service, and our unrelenting focus on our economic driver give us a clear, simple path toward greatness.
Lesson Learned: Having the right Hedgehog Concept simplifies everything else. When faced with a question or a decision, you simply need to ask yourself whether it aligns with your Hedgehog or not. If it does, move forward. If not, don't do it.