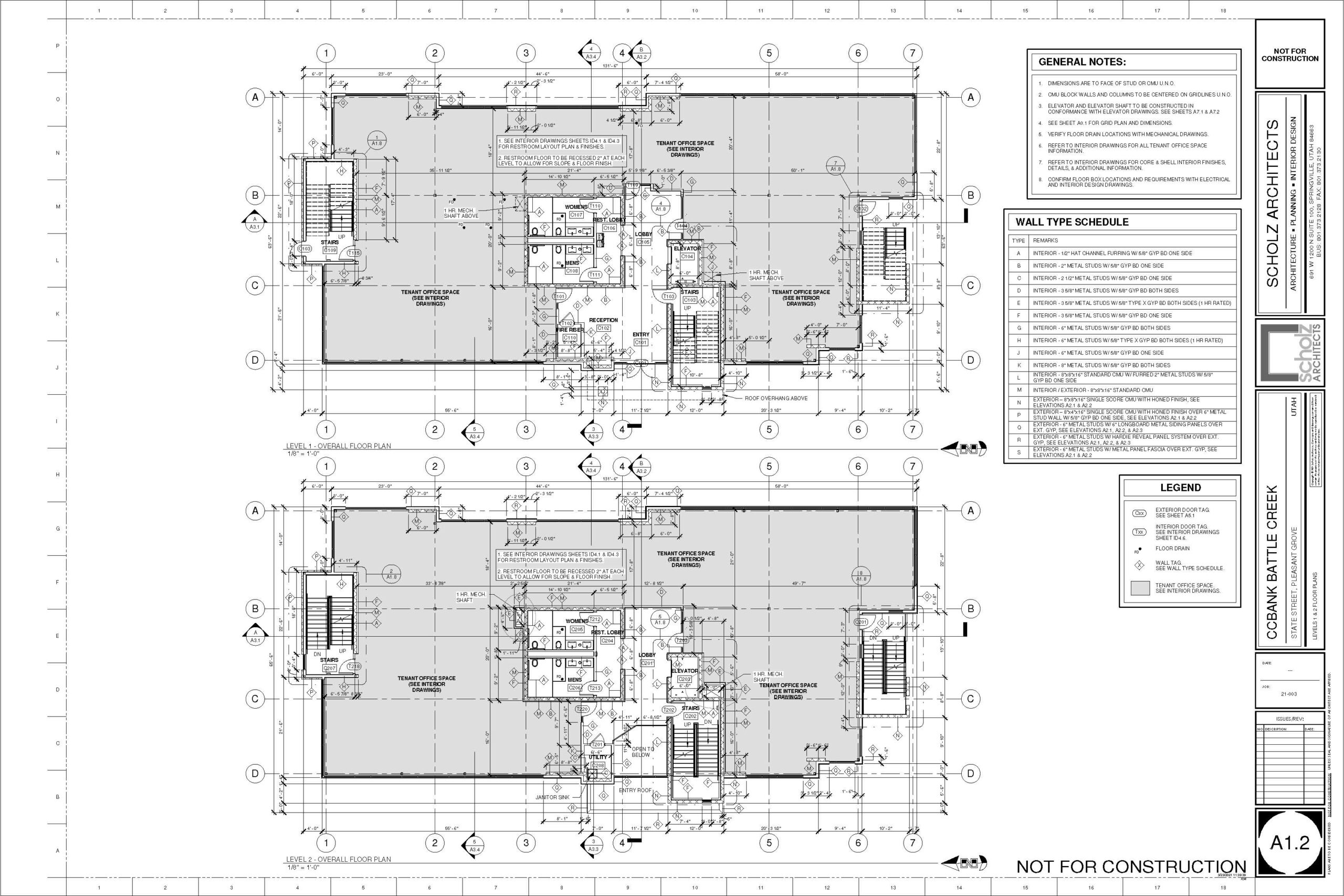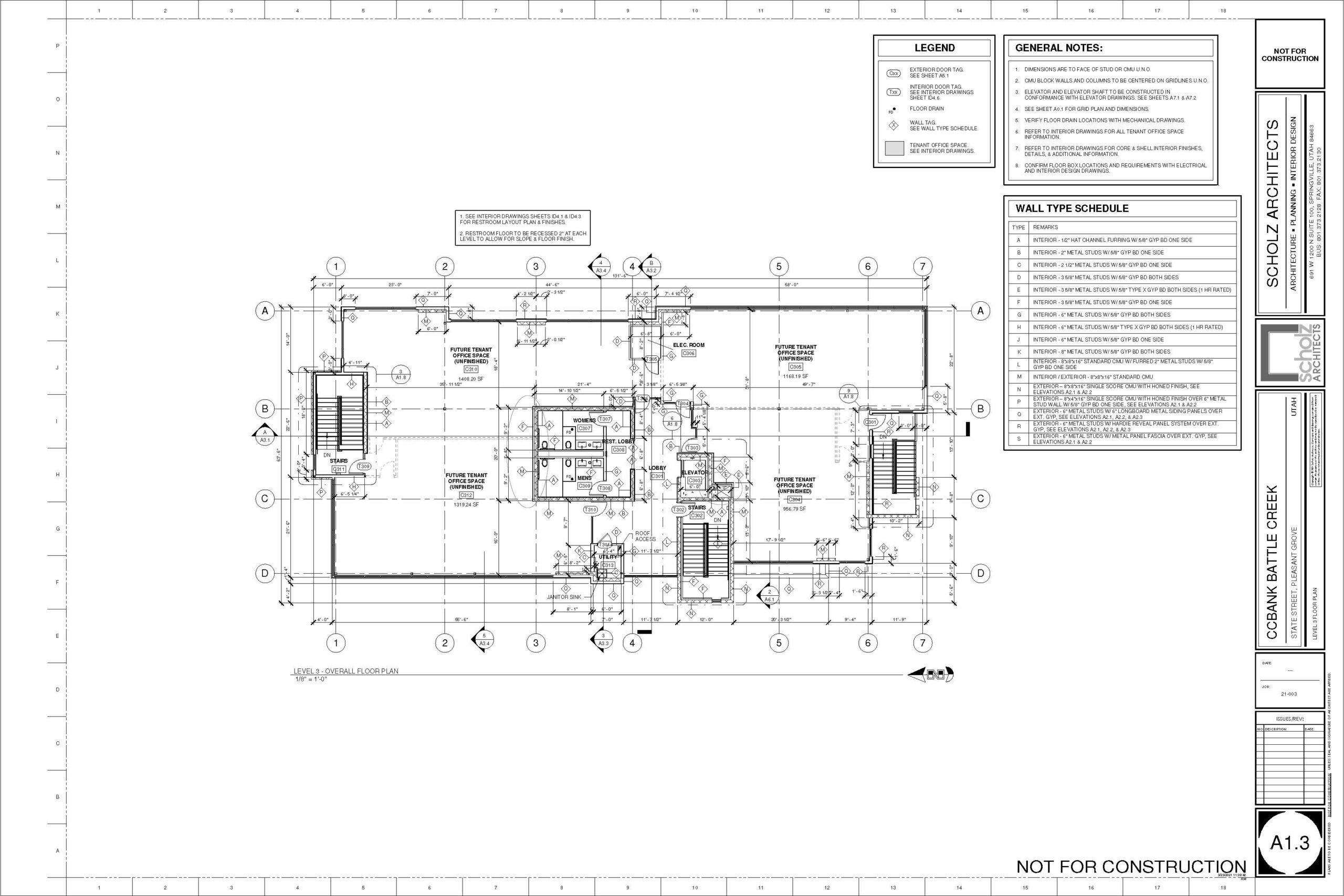 FOCUS engineers did the full scope of structural work for the three-story, 20,600-square-foot office building for CC Bank. This is the first of five or six buildings that will be constructed in the Battle Creek Business Park.
The architect's vision for the building presented some structural design challenges. Primarily, there was a large amount of glass in the exterior design, which created some torsional irregularities and pushed the limit of capacity of the masonry shear walls.
Working closely with the architect, FOCUS was ultimately able to balance the building's structural and design requirements, resulting in a building that is not only structurally sound, but also aesthetically pleasing and in line with the architect's vision and the tenant's wishes.
| | |
| --- | --- |
| Client | Scholz Architects |
| Location | Pleasant Grove, Utah |
| Project Duration | August 2020 - Present |
| Services | Structural Engineering |