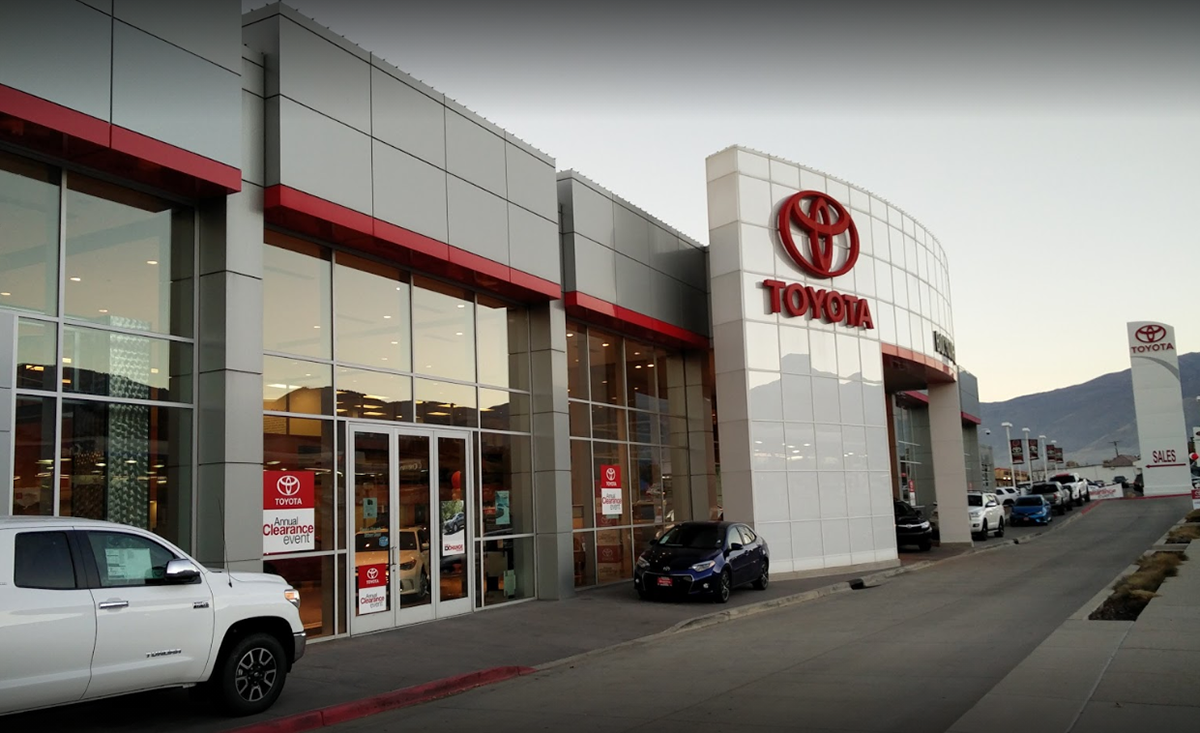 The long and narrow site features a two-story building with partial mezzanine and two basement levels. Large, open spaces along the dealership front and the signature Toyota portal are supported by a cantilevered roof over an angled steel girder truss in combination with steel moment frames.
Sited on a slope, the basement has both a one-story and two-story clear height basement. The two-story basement wall is half buried in the ground and includes a vehicle elevator to access the basement floor. The basement walls were designed as retaining walls, with the lower basement being required to support surcharge load of the upper basement and retaining walls.
The site posed difficult soil conditions, coordination with UDOT on a new intersection fronting the property and providing utility services from the neighboring city of West Haven. This was all done while providing the client with the value and quality engineering to complete a successful project that will provide a desirable living space for the future residences.
| | |
| --- | --- |
| Client | FFKR Architects |
| Location | Bountiful, UT |
| Project Duration | February 2012 - June 2013 |
| Services | Structural Engineering |