River Heights Medical Offices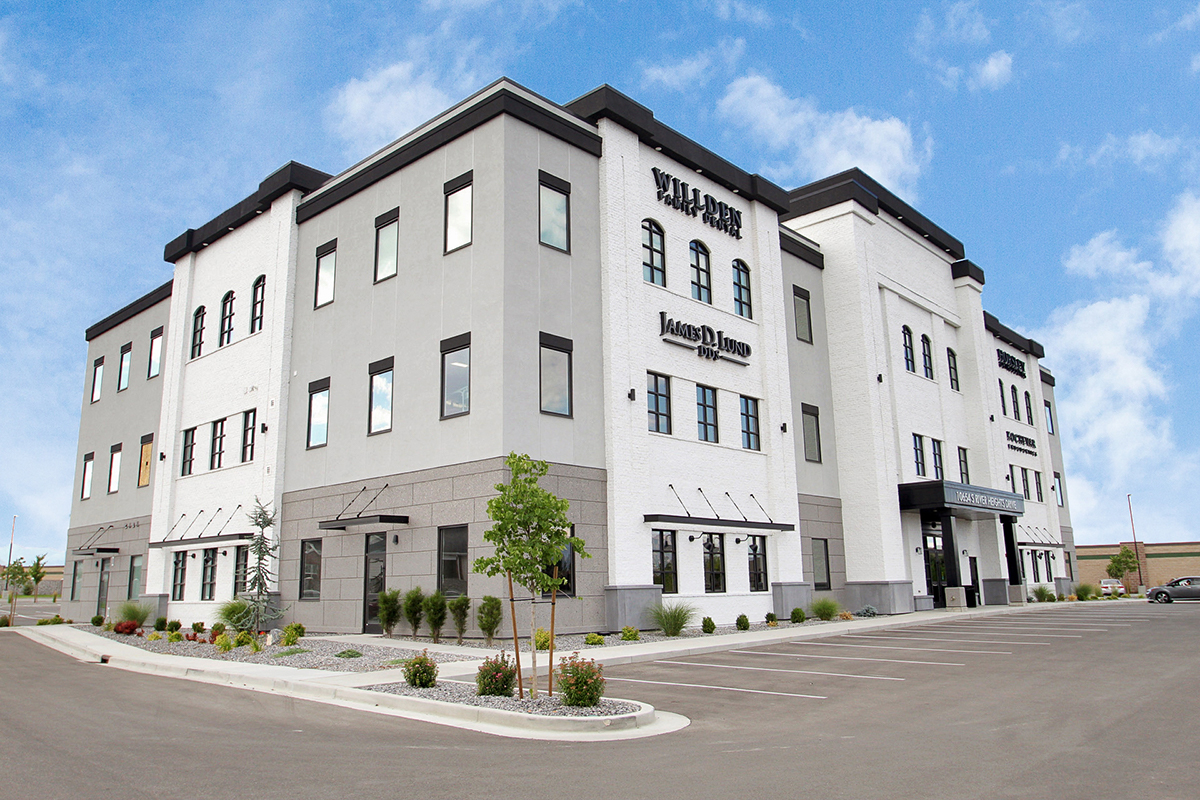 River Heights Medical building is a three story, 49,000 square foot medical office building intended for multiple tenants. FOCUS structural engineers avoided any expensive steel moment or brace frames by designing the entire building with wood shear walls. Accommodating both the large size of the building and the need for large, open, flexible spaces for future tenants required some teamwork and ingenuity to get the lateral force resisting system to safely and effectively function as all wood, and mostly confined to the exteriors of the building.
Using House Trust Fund financing, the project was designed to meet ADA requirements and includes accessible units and parking. The large buildings are set directly adjacent to two major UDOT roadways and the sidewalks connect directly to the buildings. FOCUS civil engineers worked closely with the project team to provide design solutions that not only complied with ADA requirements but also worked with site grades for doorway access. Details such as where to place doors for ADA compliance were carefully coordinated with the architect.
FOCUS also redesigned a bus shelter on State Street to meet UTA design requirements for accessibility and use.
| | |
| --- | --- |
| Client | RAW Design Studio |
| Location | South Jordan, UT |
| Project Duration | 6-Week Turnaround |
| Services | Structural Engineering |