September 28, 2022
Design Matters: Developing Mountain Terrain
What We've Learned About Building on Hillsides
As available open land in Utah and Idaho valleys becomes scarcer, developers and homeowners are looking to the hills to construct homes. Hillsides are often coveted locations for homeowners because they offer desirable views and can have better access to natural recreation opportunities. For a developer, the potential for higher lot values and creating a project that stands out in the development market is appealing.
These locations come with unique development challenges due to the varying grade and topography of the hillside. Complexities such as geotechnical issues, limited access to existing utility infrastructure, drainage, grading, and earthworks can be daunting to a first-time developer. Building and zoning requirements often compound terrain issues. In addition, the potential for unforeseen construction costs can dissuade a developer constructing houses on buildable foothill land.
FOCUS planners and engineers are experienced in addressing these risks and providing excellent service to developers interested in completing a project efficiently and within budget. FOCUS Land Planning Department Manager Seth Vance enjoys working as a cohesive team to create a plan for success. The initial planning and conceptual layout for developments on the hillside are important. "While the existing topography, existence of bedrock, and soils are key considerations when selecting any site to develop, they are magnified in steep or rugged terrain," explains Seth.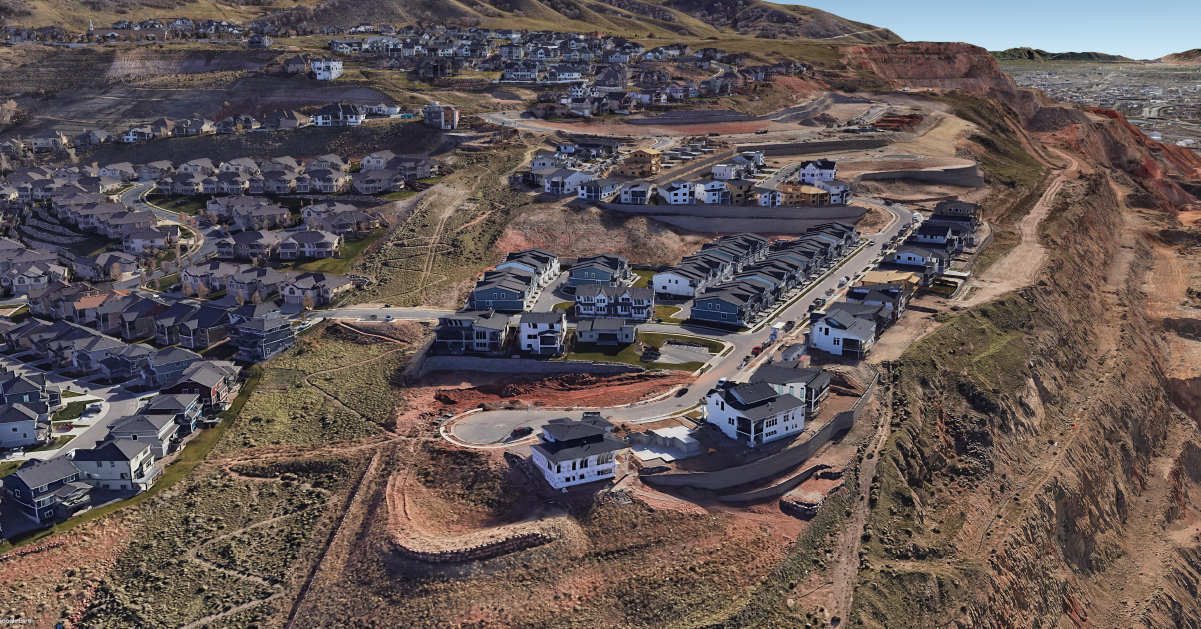 Hillsides are typically more expensive to develop than land previously used for agriculture, which is flat with good soils. That's why FOCUS team members work closely with the contractor and developer to avoid costly issues and provide safe, cost-effective design solutions. One way FOCUS approaches these challenges is by providing thoughtful planning and conceptual layouts that work with the land. "Our engineering team has developed a process to help our clients be successful through balancing the earthworks and grading on projects with topography and terrain challenges," Seth shares. Of particular importance is properly moving and processing soil and rock on the site. We also consider whether the soil should be kept on site during construction or beyond. 
Our teams work with cities but advocate for our clients whenever there is flexibility in standards, and we feel confident in our ability to partner with our clients to find solutions to challenges with municipal processes. The planners, engineers, and surveyors at FOCUS have resolved issues on many challenging projects with difficult topography and land issues. With key land development related services under one roof, our teams can more easily collaborate and push toward a positive overall project outcome.
Creatively working with the terrain helps us limit the size and height of retaining walls, which can be critical to allow a project to pencil. Efficiently balancing the cut & fill and reducing the number of walls are just a couple of the many ways we do our best to save our clients' money. "Our engineers stay engaged and are passionate about doing it right," says Seth. By understanding the design details that shape hillside development, we have consistently proven our ability to leverage the unique characteristics of a difficult site to see it through entitlements, engineering approvals, and construction.