Larry H. Miller Lexus Dealership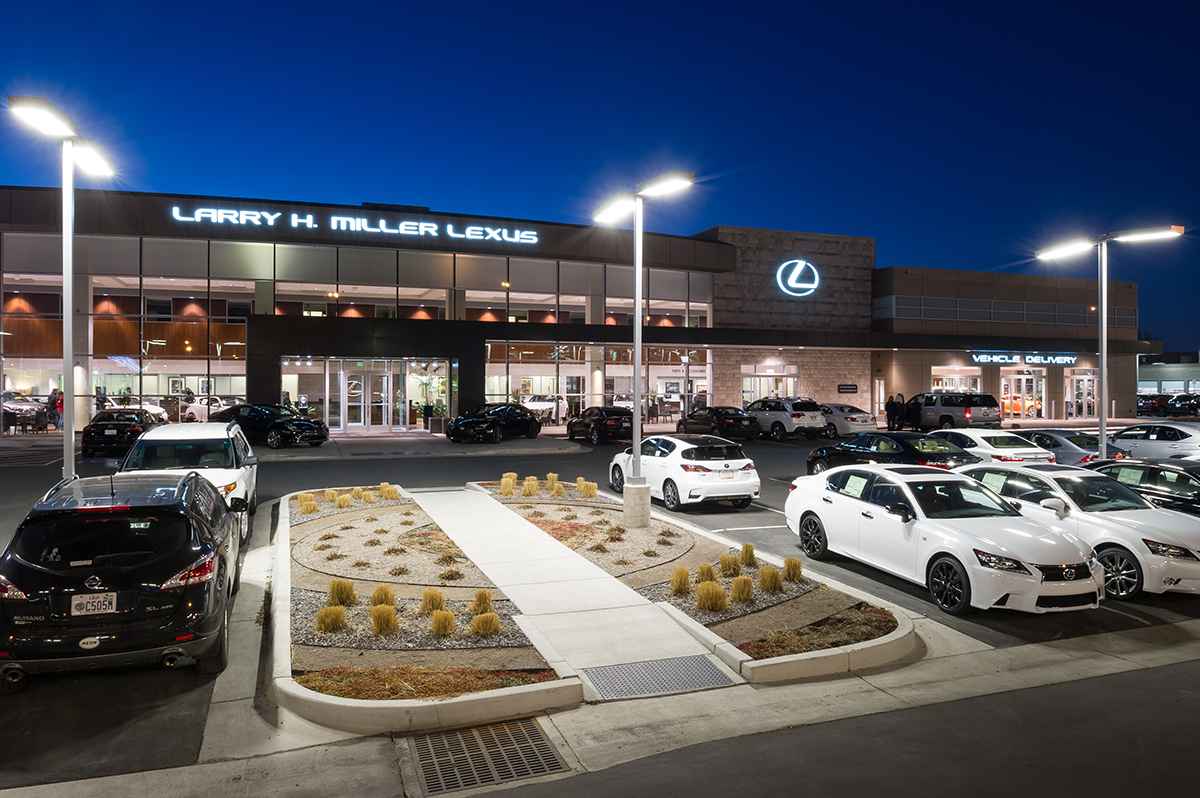 This custom showcase facility features an aluminum and glass exterior buttressed with limestone, natural wood paneling and polished stone tile floors. It was designed to meet the design elements of the Lexus brand with the spatial needs and functions of a working automotive dealership.
The two-story building features a partial mezzanine, steel joist and roof deck, composite steel and concrete floor, and masonry shear walls.
The uniquely shaped structure has long, open areas with a number of sections and no interior shear walls. The slender diaphragm incorporated sub-diaphragms to transfer loads through the deck. Drag struts were placed at several locations to square off interior corners and transfer loads from one section to another. Structural steel beams and columns were connected with moment connections to support a large, cantilevered canopy at the mid-height of the wall.
This project was completed by John Charchenko prior to joining Focus Engineering & Survey.
| | |
| --- | --- |
| Client | FFKR Architects |
| Location | Murray, UT |
| Project Duration | February 2012 - June 2013 |
| Services | Structural Engineering, Value Engineering, Construction Administration |