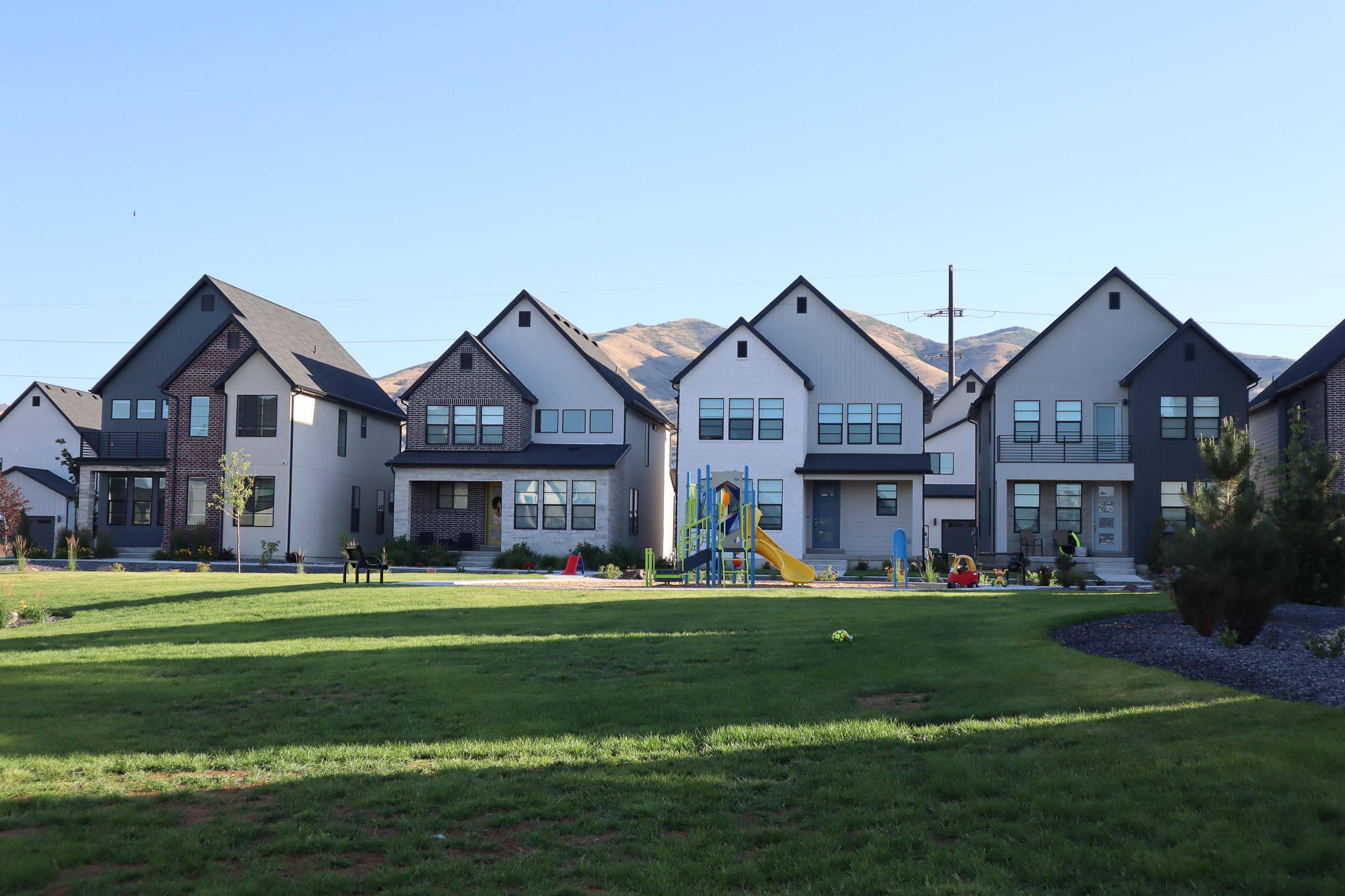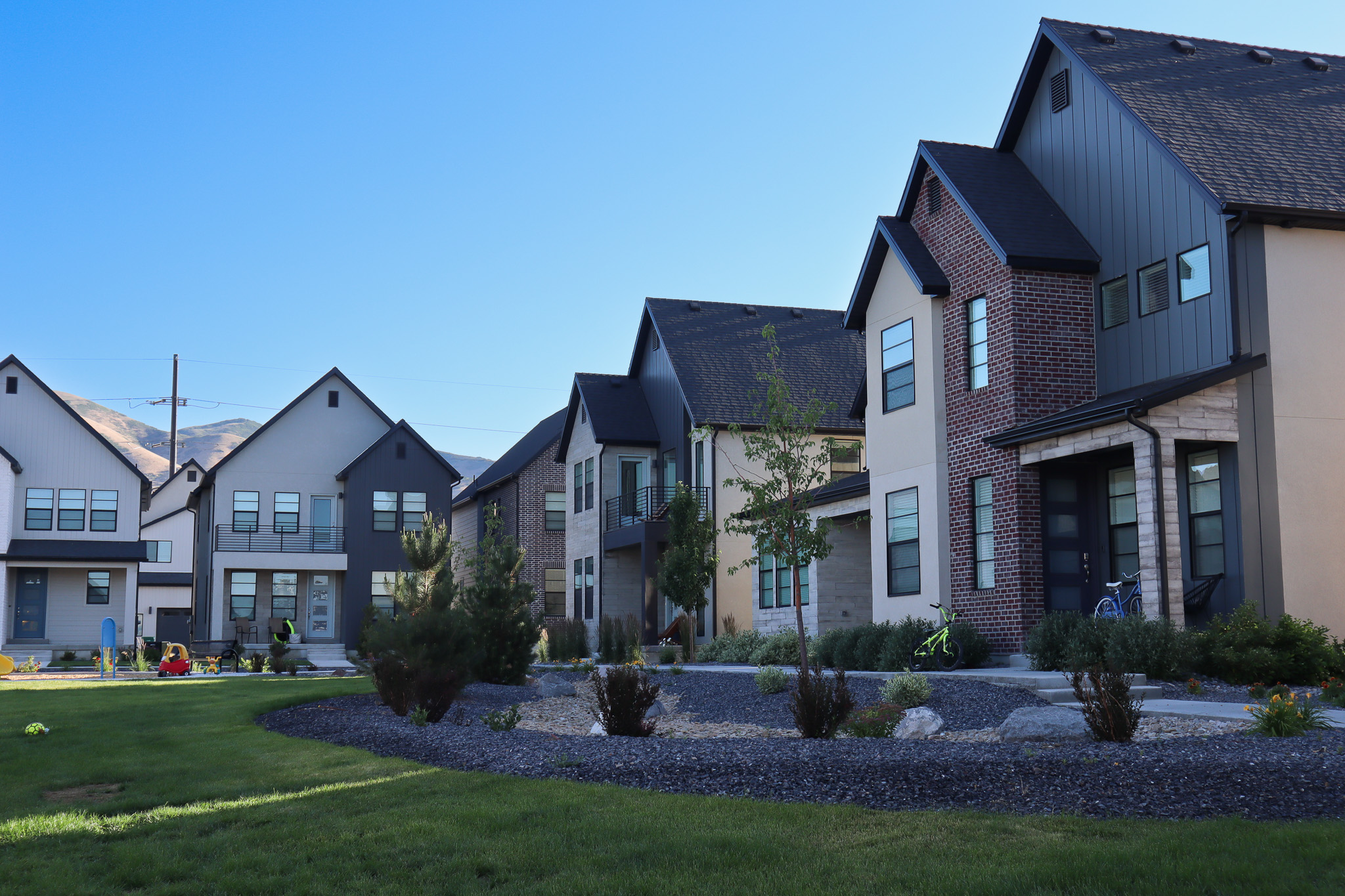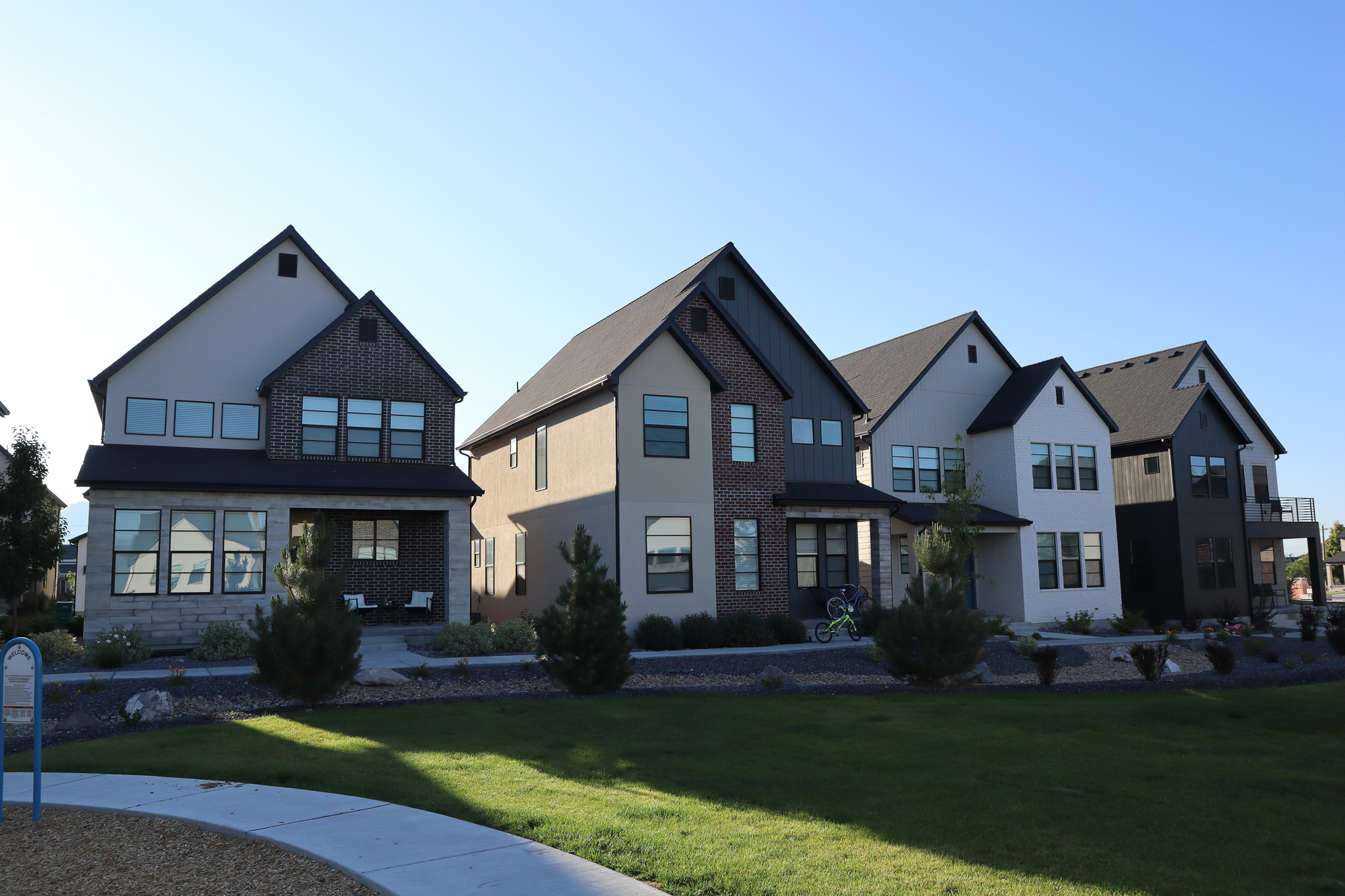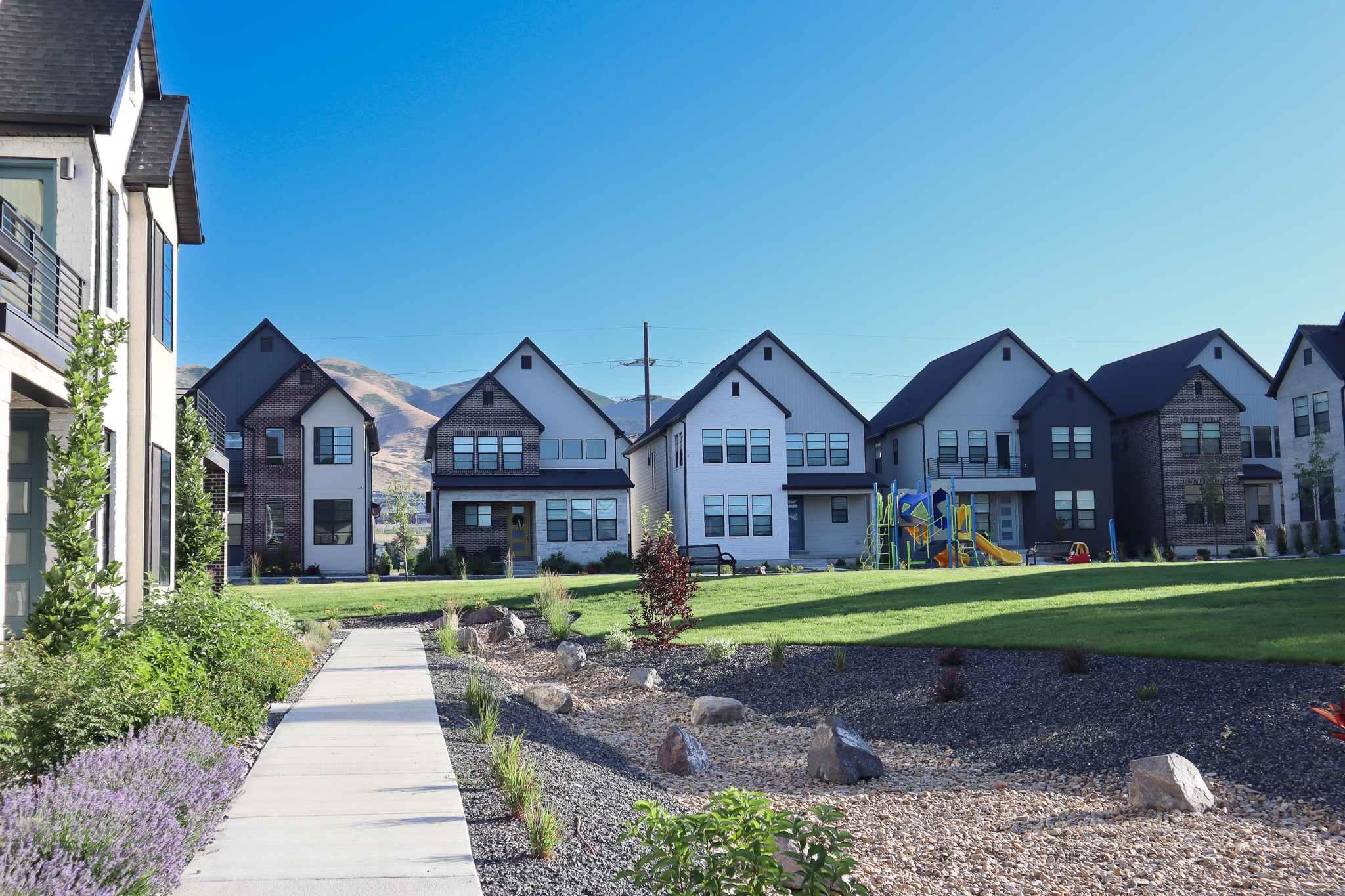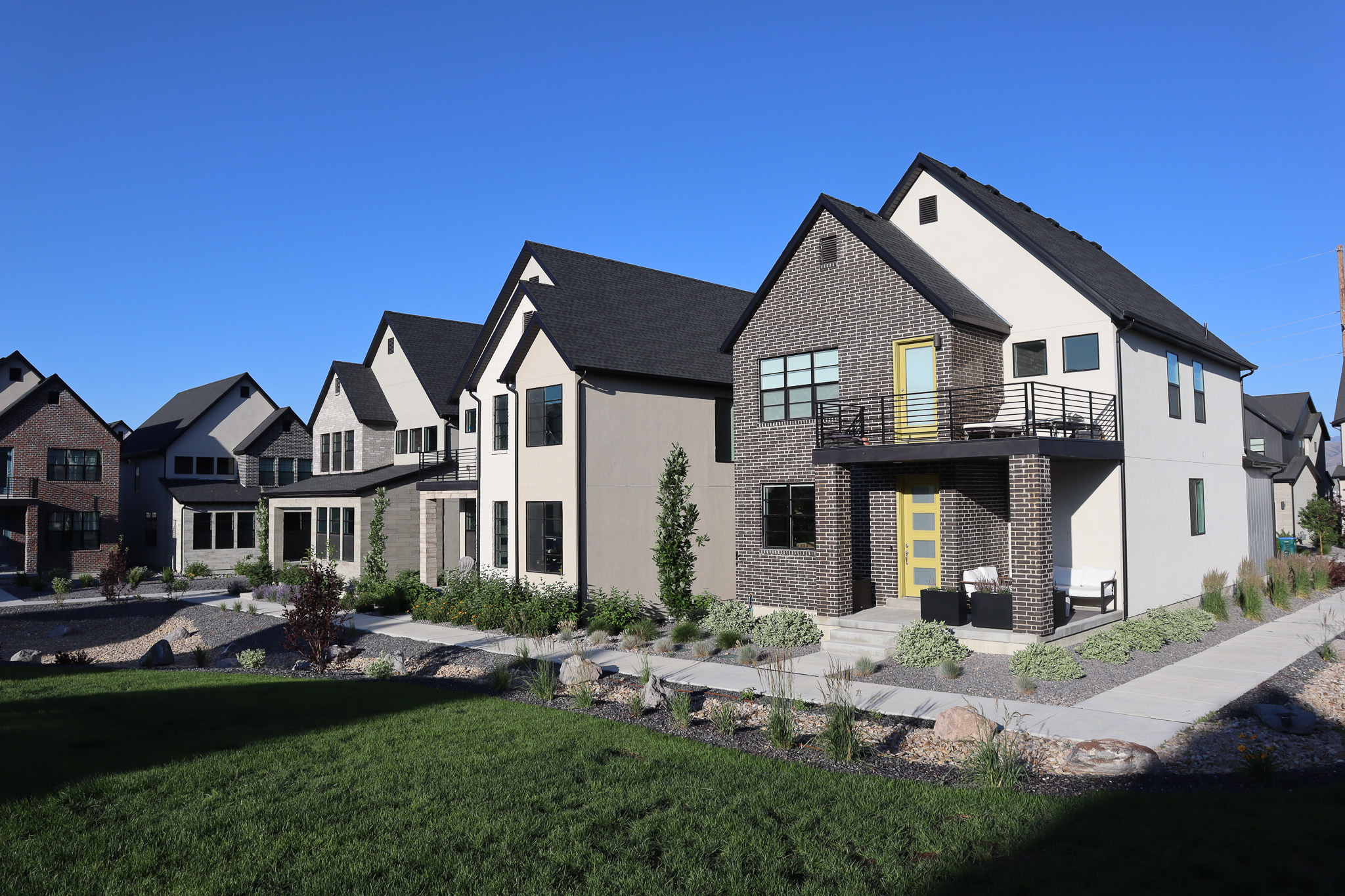 Parkview Cottages is a high-density, single-family cottage-style community. This project comprises 66 single-family units on 9.31 acres in Lehi, Utah. FOCUS's civil engineering, landscape planning, and surveying team worked hand in hand with Ivory Development to complete this job.
Ivory's goal with Parkview Cottages was to offer a unique, high-quality starter home alternative to townhomes and condominiums that maximized the number of units within the development's footprint. FOCUS's engineers, landscape architects, and surveyors helped deliver this goal by applying principles from the state of Utah's Low Impact Development design guide to create a more efficient storm drain system that enabled the best possible unit count for the project. This effort included an extensive amount of storm rain calculations in order to design all of the different draining basins and associated best management practices (BMPs).
FOCUS presented different alternatives to address the challenging storm drain designs, and work closely with Ivory to identify the most effective solution- ultimately settling on a combination of ideas. Overall, this project is unique because the entirety of the storm drain design consisted of low-impact development BMPs. Typically, stormwater is handled with a detention and/or a retention pond. However, this application used a series of rain gardens and dry wells instead of ponds to handle all of the stormwater. This was a complex design that helped Ivory manage the storm drain on-site without losing a big portion of the property to a retention pond.
| | |
| --- | --- |
| Client | Ivory Development |
| Location | Lehi, Utah |
| Project Duration | Winter 2019- Fall 2022 |
| Services | Civil Engineering Land Planning Landscape Architecture Survey |